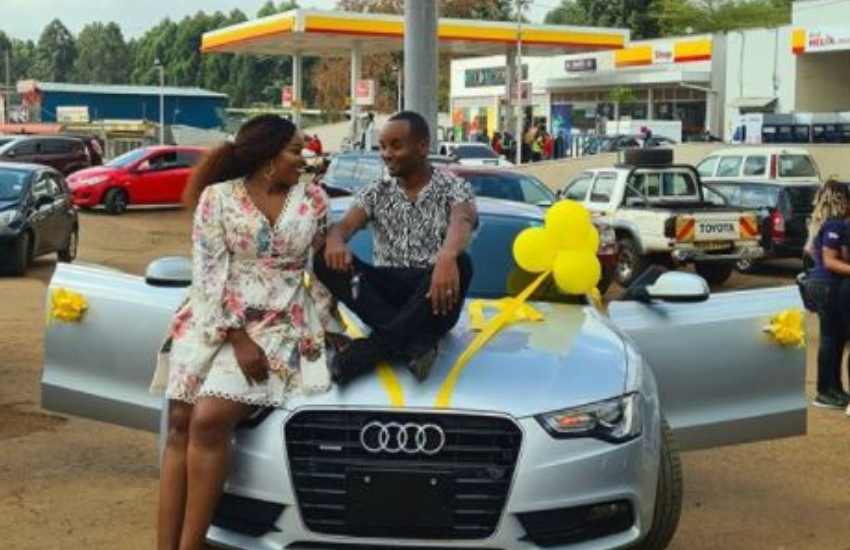 Bonfire Adventures Managing Director Sarah Kabu has expressed her disappointment in netizens who are claiming that popular WaJesus couple – husband Kabi and wife Milly - hired an Audi A5 as a birthday gift for clout.
Taking to social media, Sarah said that it is wrong for the critics to assume that the two cannot afford to buy a new Audi. "Wooiii ati nani huyo anasema our brand ambassadors cannot afford to buy #luxurycars? How can people be so desperate to see others fail instead of getting inspired by their moves? FYI you cannot work around #thekabus and continue being a loser... even my team knows this," she wrote in part.
Read Also:Kabi WaJesus returns luxurious car 'gifted' to him by wife
According to Sarah, the WaJesus family are paid enough by the brands they work for to drive luxuriously. "All those brands that you see them posting u think they pay them peanuts or good money? Someone must be very jealous to imagine they cannot afford such a car? I was shocked to see even a reputable media station reporting they 'returned' instead of they 'upgraded' just to get views by tarnishing their name. They personally talked to us as we encouraged them to upgrade after topping up from what @millywajesus had paid," she opined.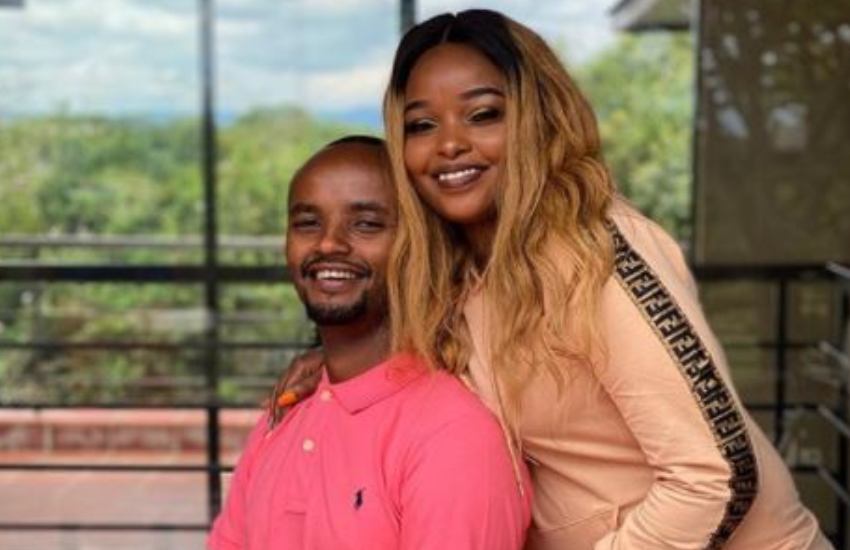 Her statement comes days after Kabi 'upgraded' the Audi that his wife got him as a birthday present because it was not 'suited for the rough Kenyan roads'. "First of all, I want to say a big thank you for the overwhelming support you guys showed us when my love surprised me with this German machine over here. And you know I'm super grateful but aki please guys don't come for me, I'm just saying, but this is not to refuse the gift," he said.
Adding: "So she went ahead and got it for me but after driving it for like four days I felt it's low, to be honest. It doesn't feel as easy to drive especially on our road. Where we stay is very interior. Now, this is what I'm thinking, I'm thinking we add that million bob and upgrade to a bigger car, the Audi Q5."
Read Also: Meet the grooving gospel millionaires
Explaining her husband's move to return the car, Milly disclosed that Kabi wanted an Audi Q5. "This is it; I wanted this car because it is low, classy-looking and clean and that's why my love got it. My love wanted a Q5 which is like a million bob more. It's a bigger car, still an Audi but it's a million bob more and it's higher," she said.