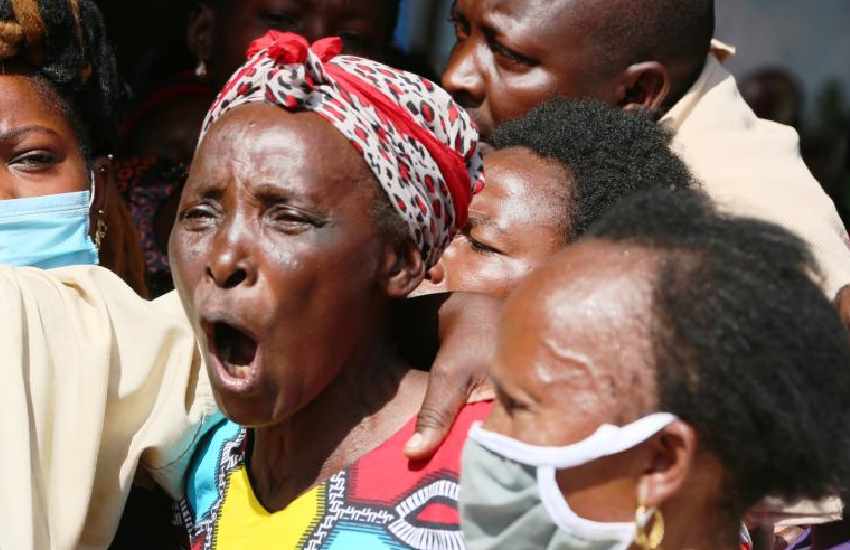 A woman, her daughter and a niece were found dead at a shop in Karatina, Nyeri County. Police said Mercy Gathoni, 38, and the two children were killed inside her shop at Njambo. Nyeri county police commander Adiel Nyange said the girl's body was found on the floor.
Read Also:Boy found dead and stuffed in box after failing to return from shop
"Preliminary investigations show the three were last seen at 11am. The niece was trapped inside and killed. The three had ropes round their necks," said Nyange. According to Esther Muthoni, a resident, the bodies were discovered around 1pm by the deceased's sister who went to check on her after she failed to pick calls.
Waiting customers
The residents alleged that the 10-year-old niece was killed after she went to call her aunt to attend to waiting customers at the shop. "The girl was playing outside the shop when a businessman nearby asked her to call Gathoni to attend to customers. Probably, she was murdered after she witnessed her aunt and cousin being killed," said Muthoni.
Read Also:Man shocks residents, beheads wife at salon in Molo
Nyange said the killers may have escaped through the front door unnoticed as the neighbours learnt of the deaths two hours later. Police have arrested one suspect who will assist with investigations. "We will move with speed to bring to book those behind this grisly incident," Nyange.