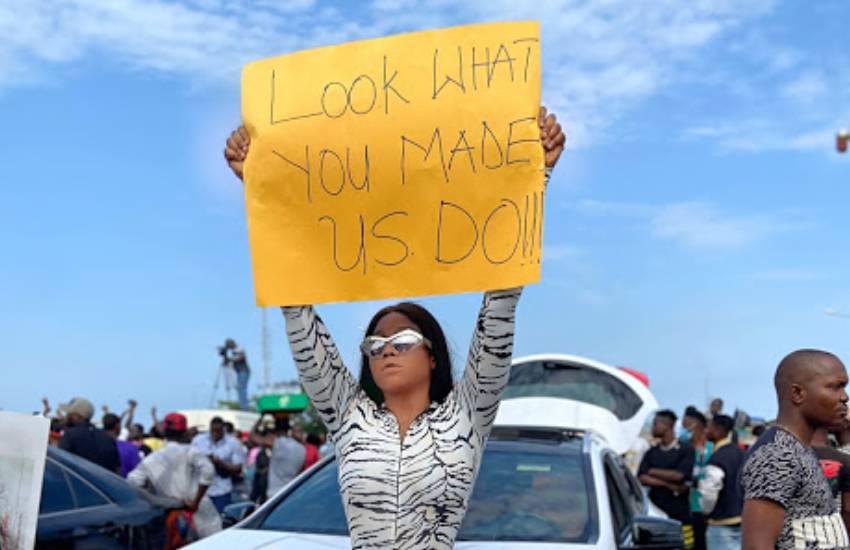 Ex-Big Brother Africa housemate, actress and producer Lilian Afegbai is the subject of raging debate in Nigeria over her calls for an end to the Special Anti-Robbery Squad (SARS). This is after enraged #EndSARS protesters turned on her for making a video condemning police brutality and revisited her mother's 2013 murder case in Edo State.
Read Also: Gospel singer CalledOut Music speaks on Nigeria protests, fleeing the country
Defending her mother Carol Onyekachi Afegbai - a retired Nigerian police officer - over claims she shot and killed Momodu Ibrahim - a student of the University of Benin (UNIBEN), Lilian explained that the murder allegations trailing the then Divisional Police officer (DPO) of Ogida Police Station when the shooting occurred, was unwarranted.  
The Dance to My Beat star narrated that her mother was not involved in the killing and highlighted that her attaché at Ogida, PC Amadin Idahosa, shot Ibrahim and was sentenced to life imprisonment for the crime.  "I am a Nigerian youth and we deserve a better Nigeria and I will continually fight until it is fixed. As per my mother being dragged for murder, to the best of my knowledge, my mother who is now retired did not kill anyone," she tweeted.
Adding, "The police officer (Amadin Idahosa) that was attached to my mother's station who killed the suspect was sentenced to life imprisonment by Justice R. Irele-Ifijeh of the High Court of Justice, Edo State in Charge No: B/CD/24C/2014. He is currently serving his jail term at the Oko Prison, Benin, although he has appealed the matter up to the Supreme Court. My spirit will never be broken. I will fight for justice and against the system that has put all of us into this mess."
Read Also: Emmy Kosgei and hubby close church as Nigeria burns over #EndSARS protests
#EndSARS, Nigeria's anti-police brutality movement, over the now-disbanded police unit - the Special Anti-Robbery Squad (SARS), started in 2017 as a Twitter campaign against the force's brutality but gained momentum in the past few weeks. On Tuesday, October 20, a protest in Lagos' highbrow area, Lekki, turned violent after soldiers reportedly fired at protesters. Several people were killed, according to Amnesty International.