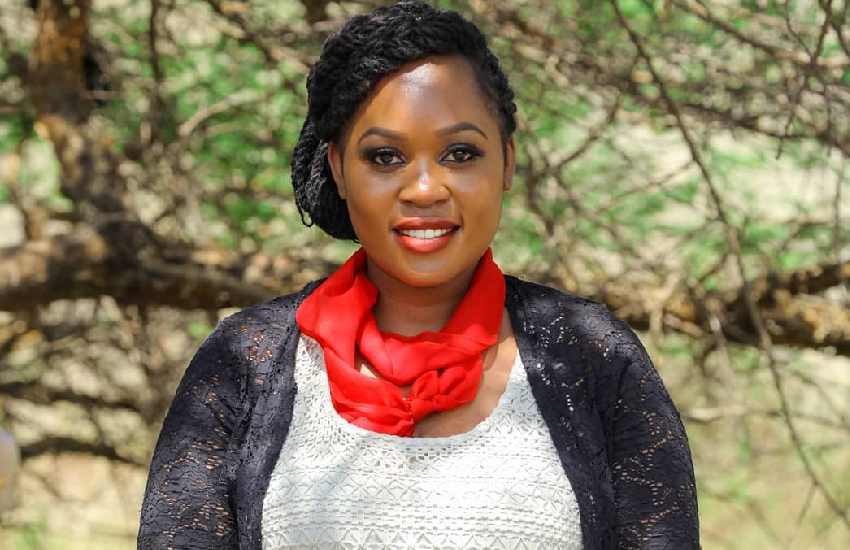 Lilly Asigo, the wife of veteran Kenyan musician Paul Ndunda aka Jua Cali, has opened up about sexual assault and how she was terrorized by her cousin while she was only five years old. Speaking to Mambo Mseto, the beautician explained that her cousin, who was living with them at the time, tried to lure her into being intimate with him, an experience she says affected her interaction with men. 
"I didn't go through that puberty stage where I sneak out to be with boys or just party or whatever. Growing up we lived with so many relatives, both male and female. There was a time one of my male relatives tried to sleep with me when I was in class five.  It really affected me, I didn't want anything to do with men, going out and all that. I withdrew completely. Even my mom came to know about these issues last year, this is a secret I have kept to myself all this while. It's my cousin who tried to do that to me but he is departed now," narrated the mother of two.
Read Also:I packed my bags after three weeks- Juacali's wife Lilly Asigo
Warning parents against exposing their children, the Asigo Beauty founder said the terrifying experience has forced her to turn down requests by relatives to visit their house. "From then on, even now, how I live with my kids, if you are a relative you are not welcome in my house. Also if you are a parent please be very careful the people, especially relatives you bring around your kids," she added.
According to Asigo, the fact that her mother was too strict prevented her from opening up to her about the ordeal which in turn made it even harder for her to cope. "My mother was very strict and that prevented us from opening up to her. So, at least, I learnt a few things from that, as a parent I cannot be strict to that extreme level to make my kids scared of me. If you are too strict your child will never talk to you about what they are going through. We need to befriend our kids so that they can open up. Just put the right boundaries," said Asigo.
Asigo's confession comes a few weeks after gospel singer Wahu also revealed she was a victim of sexual abuse. In a post seen by Standard Entertainment & Lifestyle, the mother of two revealed that she was molested by her cousin at nine years old while living with her grandmother.
Read Also:Each time my husband and I plan for a wedding I end up pregnant- Asigo
"When I was nine-years-old, I was sexually molested by my cousin. My mum had left me in his custody. I was nine and he was probably 19 or 20. We were in shagz (upcountry) and my mum left me in his custody and she went to the shamba. She just said take care of her and I'll be back. The guy molested me," Wahu said.