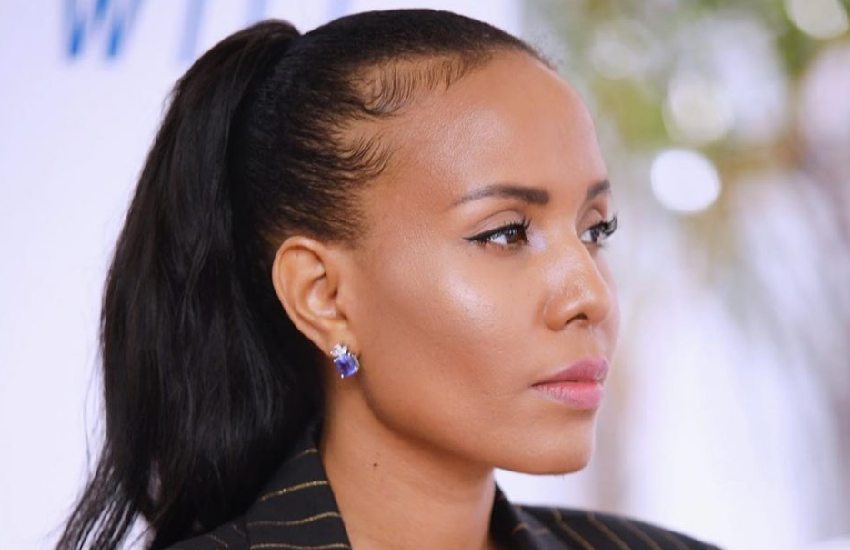 Jacqueline Mengi, the wife of the late self-made media magnate and philanthropist Reginald Mengi, has shed light on why the Miss Tanzania pageantry has lost its shine. Speaking in a candid tell-all interview, the award-winning furniture designer and musician –also known as K-Lynn, said Miss Tanzania has lost its allure due to three torpedoing factors.
Read Also:Jacqueline Mengi celebrates late billionaire hubby in emotional post
For starters, the Miss Tanzania 2000 explained that the annual pageant, held in search for the fairest of them all in Bongo, tanked following the advent of social media. She reminisced how the country would singularly focus on the competition, aided by a handful of media stations - that existed then, propelled the buzz countrywide. The audience, she highlighted, has since shrunk.
"With social media and the proliferation of media options, the focus has shifted. In the past, media houses were few. So, when it came to Miss Tanzania, all eyes – be it stories about contestants and news about it – were collectively aired. Now, the focus is all over. They have no time to follow up on Miss Tanzania because there is so much happening on social media," Jacqueline told Global Publishers.
She went on to point out how the lack of sponsors has acted as the ever-hovering cloud, curtailing its reach. "Lack of sponsorship has really affected the pageantry. There is no one to guide it, to nuture it anymore, and return it to its former glory. In the past, no one blinked, the nation was glued on television until the winner was announced," she added.
Miss Tanzania's star power, added the Crazy Over You star, was compounded by stiff competition and genuine interest as to who is crowned best. "Before the winner was declared, there was stiff – entertaining – competition with all sides pulling as to who will be crowned. When it did go to one side, all would pull together to congratulate the winner," said the mother of two.
Read Also:I have been denied access to Reginald Mengi's grave - widow
Jacqueline Mengi represented Tanzania in Miss World, 2000 at the Millennium Dome in London, United Kingdom and wedded the billionaire in 2015. The IPP Group executive chairman and author of the book I Can, I Must, I Will, however, died on May 2, 2019, in Dubai, United Arab Emirates, at the age of 75.