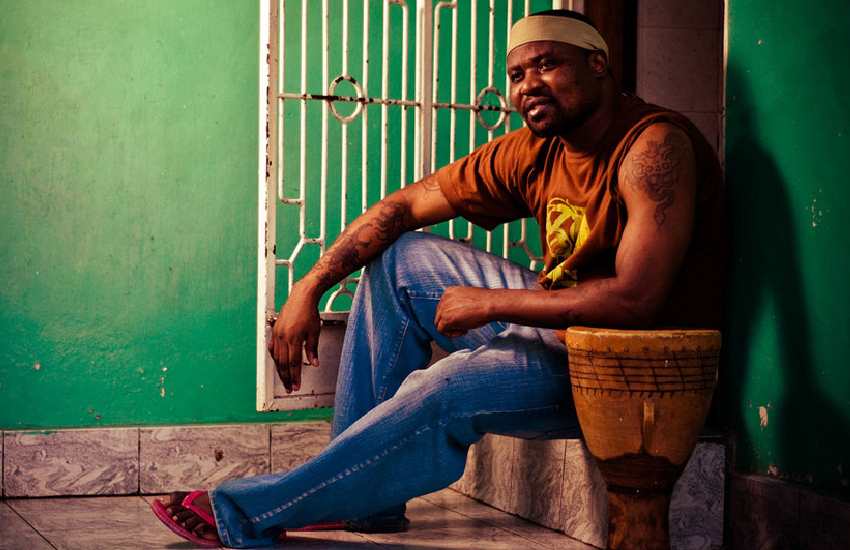 Maria Godfrey, the daughter of storied Bongo Flava singer Godfrey Tumaini alias Dudu Baya has tearfully opened up about her father's mysterious disappearance. Speaking to Global Publishers in Mwanza, northern-Tanzania, Maria disclosed that she last heard from her father on July 27, 2020. He was from a show in Kahama, Shinyanga.
Maria narrated that days after she spoke to him, efforts to reach the Nakupenda Tu singer proved futile, forcing her to seek him out at his father's residence in Tegeta, Dar es Salaam. There, she found the house shut and was informed that he had not been seen for a while.
Read Also:Dudu Baya faces wrath of nation for insulting memory of late Ruge
Fearing for her father's life and keen to unravel his whereabouts, Maria contacted the singer's Germany-based producer who disclosed that he last spoke to Dudu Baya in August.
"When he failed to make contact, I sought him at his friends, they too said they haven't seen nor heard from him and that his phone is off. They, actually, revealed that they had been looking for me to inquire about his whereabouts," narrated Maria.
With Dudu Baya missing and her mother in Dubai, United Arab Emirates, Maria said her life has turned for the worst. "The truth is, he was everything to me. My life has been turned upside down with his disappearance. I and my brother Willy, who is not doing well and looking for work, sometimes sleep hungry." Adding: "I am planning to travel to Shinyanga because he took a photo with the District Commissioner and we would like to know if he knows where he is, because he could be ill or has been kidnapped!"
The singer last posted a video on his Instagram page on August 13, 2020, wherein he urged artists to stand up against what he termed as 'enslavement' and vowed to expose the Copyright Society of Tanzania (COSOTA).
"When President Benjamin William Mkapa started COSOTA, he intended to ensure artists are not exploited or turned into slaves. To honour his memory, artists must stand firm and reject slavery. Games are being played at COSOTA, I'll tell you about it soon... If you don't stand firm in these five years (president's term) of John, you will be a slave all your life," said Dudu Baya.
Read Also:Fears for Dudu Baya's life as he goes missing for two months
The self-styled Konki Master had months earlier announced at the Arise and Shine church - in an event presided over by popular Tanzanian televangelist, Boniface Mwamposa – that he had seen the light.  "I've decided to change, I have a renewed purpose in life – the way I live in the community and how I create my music. I assure my fans that I've decided to clean my act and my music will henceforth be uplifting. Above all, I call on them to trust in God, because He is everything."