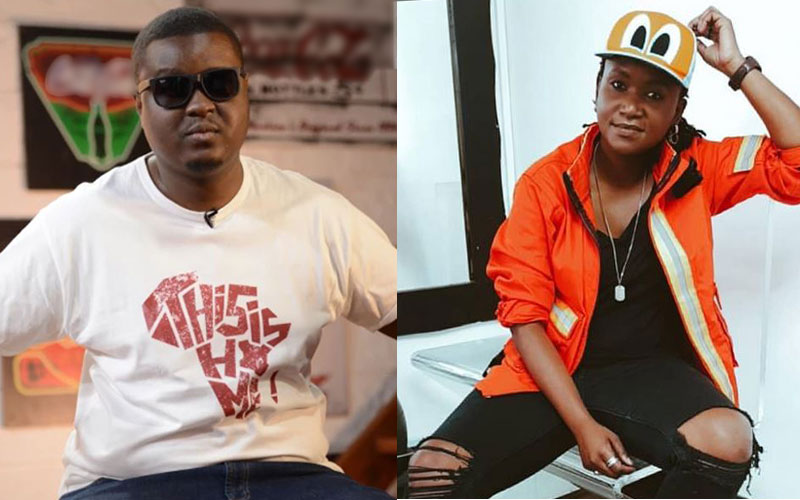 Fena Gitu has severed ties with her producer Jaaz Odongo following sexual assault allegations levelled against him. Via n Instagram, the Steam rapper said, "As a result of these conversations, I have decided to no longer work with Jaaz or anyone else that is accused of sexual assault or other misconduct. It's been difficult to navigate, but I just don't see a different way forward at this time," read a section of the press statement posted.
READ ALSO: Upcoming singer dropped by Davido's record label for assaulting girlfriend
"At the same time, I hold space for my fellow artists- especially female artists-who are blamed and attacked when our colleagues, brothers and friends are accused of wrongdoing. We do not need to live under the shadow of someone else's mistakes, misconduct or even poor choices. We deserve to be held with the respect that is due to us, our own work and our own conduct, not on the behaviour of others," she added.
Producer speaks
However, speaking exclusively with Standard Entertainment & Lifestyle, the producer said "I have nothing to say because the case is going to court. We shall see then. But I am disappointed."
READ ALSO: D'banj's ex-manager corroborates rape accuser's claims against singer
Odongo was accused of rape in a shocking revelation by an upcoming artist Janice Iche. In a long statement released in February 2020, she said that the incident happened two years ago and she suffered depression as a result. She further said that it took her time before she decided to share her story because she felt like she'd risk facing defamation. Her efforts to seek help from friends and organizations were frustrated and Janice emphasized that it made her realize how faulty the system is.  According to Iche, she is not seeking justice but her intention is telling her truth. Janice also mentioned that her encouragement is drawn from women who are not ashamed of telling their stories.