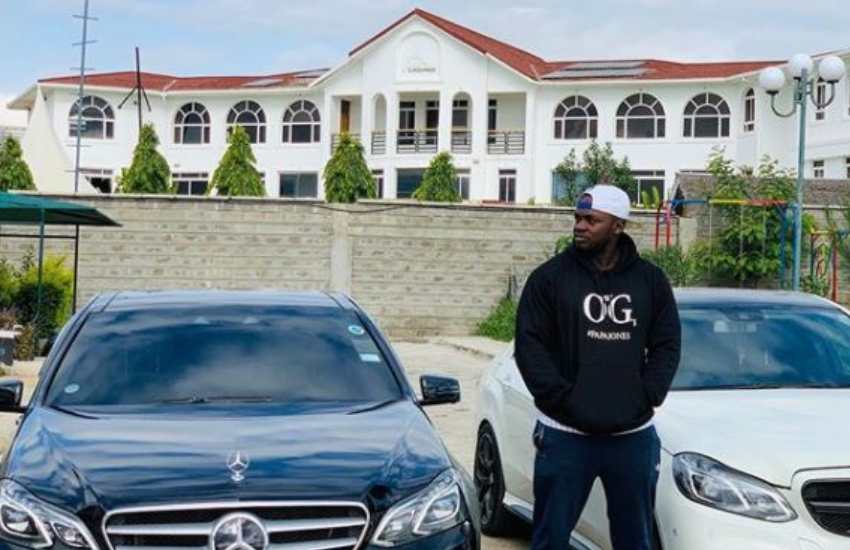 'Since he debuted on the scene, we knew he was going to be a rebel' all hail King Khali for speaking his greatness into existence. Since his Spin Cycle days sitting on the shoulders of giants, Khaligraph Jones has carried Kenyan hip hop and music on his back for so long, churned out an insane number of projects, and finally, he is at the summit, a BET Awards nominations after almost 10 years grinding, round of applause, please.
Somebody cue "Rewind – Sauti Sol featuring Khaligraph Jones" right now. This is the true definition of full circle and resilience paying off. How Omollo cracked it? Well, we have watched his metamorphosis before our very eyes. "They used to say Kenyans don't give out enough content that's why radio doesn't play us and I'm trying to kill such excuses. I guess you can expect to see more of me cause I don't plan on holding back anytime soon." Khaligraph told Pulse when asked if he plans to take a break on his current visibility.
Read Also:'Sorry! You can't rent here': Why Khaligraph's house-hunting saga is a tip of the iceberg  
The OG has been a mainstay in Kenya's mainstream mixing gangster hip hop and poppy tunes. From doing remixes of hits, to scandals of bleaching, to all kinds of crabs trying to hold him back with baby mama drama, he has beaten the odds to become the 254's most celebrated act alongside Sauti Sol. Baba Yao hardly goes a month without a new release, and has been consistently been at the forefront of everything, as an independent artist.
Besides the annual anthem of Khali Cartel, the former club bouncer acknowledges young rappers keep him motivated hence the Khali Cartel series as well as supporting upcoming acts such as Kahu$h, Dez, Breeder, TNT and more. "I'm just playing my part in this industry contributing to its growth and progress. We have some of the best young talent and best rappers in Africa. It's about time they get the attention for their quality. After Afrimma in Dallas (2018), the spotlight is on us." Khali reveals.
The New Generation  
The new generation following Khali is stereotyped for not being Kenyan enough. Even so, they are rebellious, creative and dominate the social media airwaves. Most are performing hybrid hip-hop such as Trap + Sheng (Shrap), Kenyan Drill, and many other alternatives. However, the constant is that they are pushing the envelope with a very unique sound and image in the form of what can easily be termed as – Gangster Rap. No corporate or parent wants anything to do with it. It has been strategically denied a place in mainstream media, and corporate Kenya despite its popularity, you might as well include Gengetone here. 
"We have a chip on our shoulder because we do not subscribe to the norms and rules of Kenyan radio. We wanted our own voice, so we started the movement Boycott Radio, encouraging artists to be their own bosses and create their own destiny." Big Musa of Vice Life Ent told Pulse. Some hits are not cut for mainstream owing to the fact that no business wants to be acquainted or viewed as a supporter of a culture entertaining drug abuse, killing, robbing, lying, stealing, profanity or promiscuity said to be guised music in the words of KFCB prefect, Dr Ezekiel Mutua. 
Acts such as Kalamashaka, Ukoo Flani were popular activist rappers with positive messages, until celebs like Kleptomaniacs stormed the industry and showed acts hitherto how to make music that is not gospel, that is ready for radio, clubs and corporate-friendly. This made them richer and popular than their counterparts in the process. So with all the a**-kissing out the door now thanks to the Internet, these are the most hard-core rappers representing 254, and it's about time they get the credit they deserve.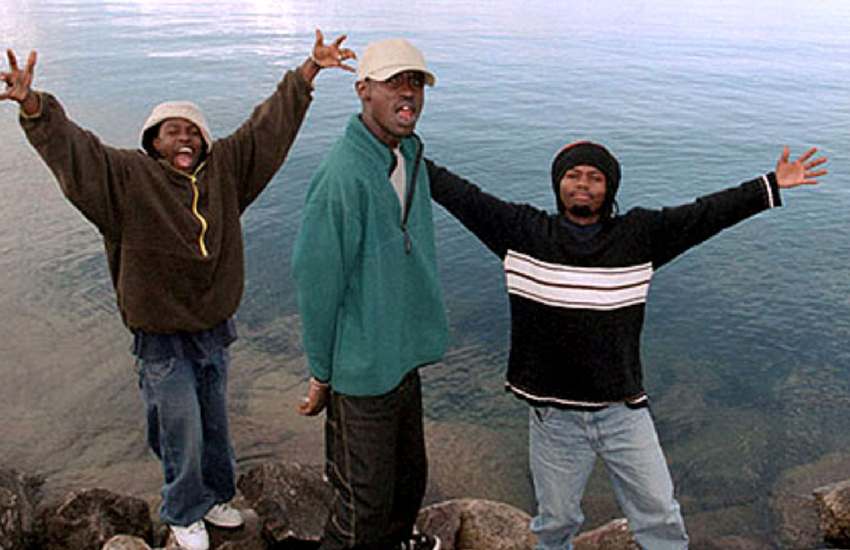 Mbogi Genje
The holy trinity of Smady Tings, Guzman, and Militan are core gutter, that from the jump, their own moniker stands for "Baddest Gang". By the time you are done listening to their song, it's advisable to pat your pockets and confirm that you have not been pick-pocketed at all. They codify their lyrics with urban slang and mirror real Nairobi unprivileged lives in their raps. 
Read Also: Mbogi Genje talk about the misconceptions of being gangsters
For instance, their breakthrough song "Kidungi" is a song paying homage to a firearm, with multiple lines promoting violence and stern lyrics that are not exactly the most-kind things to say really. The 'Ngumi Mbwegze' artists are angry with the world and conditions they have been subjected to, and that makes them easily relatable, let alone listenable.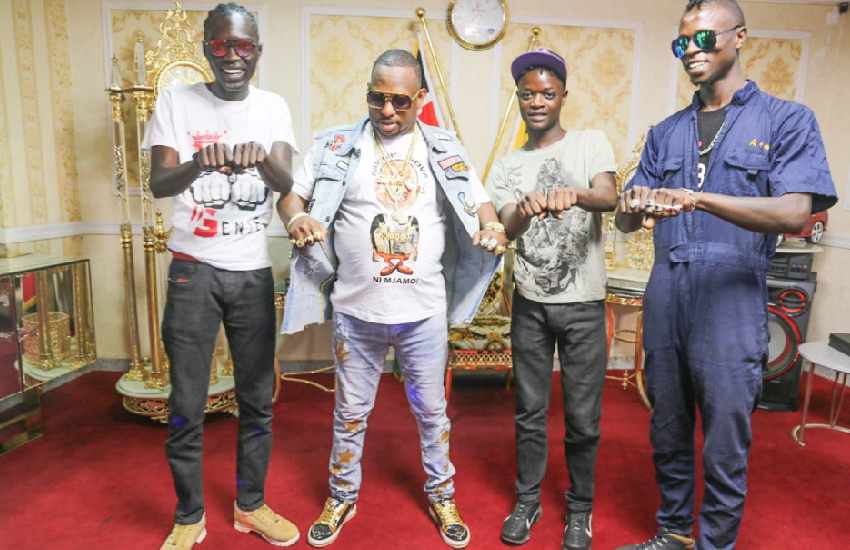 Their music videos are raw and uncut passes into the hoods of Nairobi's not-affluent areas. These "Bloody War" acts youthful, energetic, unfiltered, and idiosyncratic making them easy to spot in a crowd full of young aspiring rappers in the city of sin & dreams, Nairobi. Crazy as it sounds, if Nairobi governor Mike Sonko has given them his blessing, who is to say otherwise?
TNT
This uptown rap duo is one of the most underrated and snoozed on rap artists of this generation. Probably because their style is English-influenced in a Kiswahili-Sheng loving nation, they seem to be selling pork in a mosque. Khaligraph once revealed he spent over Ksh1 million on a video featuring Nigerian bigwig YCee on their single 'Gwala', and this plot backfired so hard leaving him with lessons, and not regrets.
The 'Ngoso' 'Barbie' 'Warazi' narrative is used as a scapegoat against them, but with co-signs from the most-hood of hood rappers on this list, Wakadinali, they have to be about something more than that. Not only their own peers bow their heads, but they have also been saluted by international rappers such as Mozambique's rap royalty, Laylizzy, among others such as veteran US Hip hop DJ Whookid.
TNT are flash in their lyrics & videos, associated with 'entitled' backgrounds, and discredited easily for that, but it goes without saying they are also very respected, petrifying and embody the "gang-gang" mentality. Their former management representatives, Vice Life Ent, has a terrible reputation on the grounds for despicable acts, most notably when they ambushed peer rapper, Barak Jacuzzi, in his own home in a 2018 incident, and uploaded the footage on the Internet. 
Read Also:Revealed - The real origin of Kenyan hip hop
Vice Life and TNT was reminiscent of Death Row in the '90s, a no-nonsense dictator-like rap crew that only tolerated things going their way. Despite existing since the mid-2010s, their prolific rhymes of drug-glorification, non-law abidance, and nymphomaniac-obsession only came to notoriety in 2018 when they were casted for Khali Cartel 3 alongside Baba Yao, Khaligraph Jones.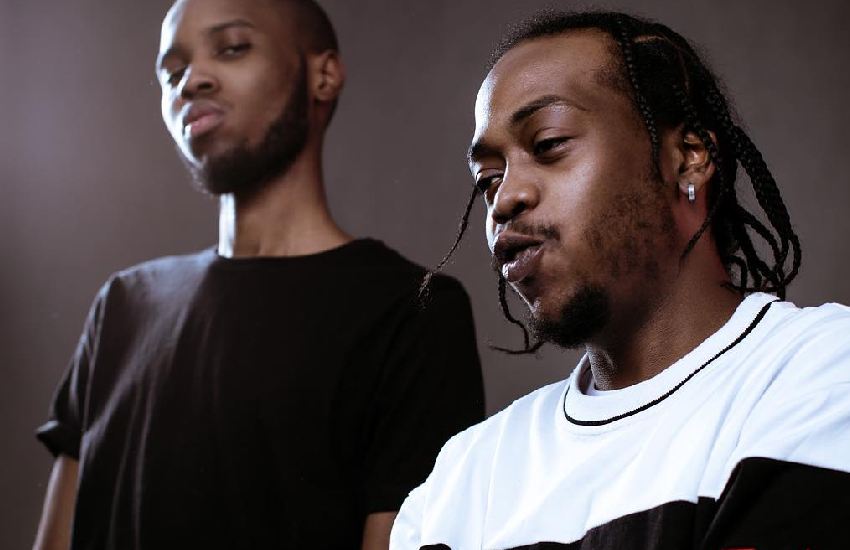 Buruklyn Boys
Probably, the least famous of this list, they are a trio comprising of Mr Brown, Mr Right, Ajay and are supported by an extended crew of uncountable numbers. The 'Sonko' rappers are from the Eastside Nairobi area of Buru Buru, what they have popularised in their catalog as 'Tano Nane'.
Although almost fresh out of high school, they are chiselled as mature artists with their music ringing off as experienced cats that have nothing to lose. Ironically from Buru, they make Nairobi look like Ukay to some extent, and they are proud members of a gang called 'Crips', reflected in their visuals through sticking to a strict black and blue wardrobe. They practice gang culture deeply, pronounce war on their enemies, and want all things to do with competition for the top spot. "Hii ni world domination. Ka ni beef, leta kwa sahani. We are the illest crew doing it." Says CEO Mr Brown, an innocent-faced savage.
Wakadinali
The 'Zoza Nation' emcees composed of Scar, Domani and Sewer Syder are built for pop ascension. Earlier, Khali had endorsed the trouble-faced emcees and took them under his wing mentoring them to be his successors in the mid 2010s.