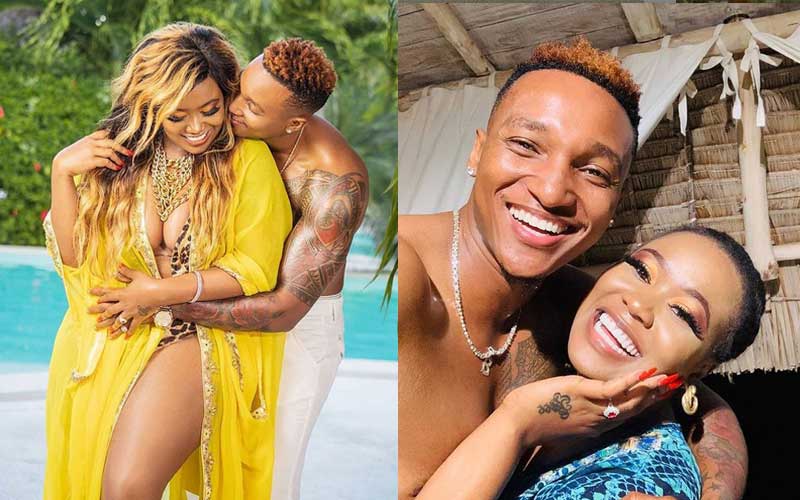 There is trouble in paradise for the newest celebrity couple of Vera Sidika and Brown Mauzo over a video vixen featured in the latter's new music video, Dawa. Released a week ago, the video features the singer serenading Vera in song specifically for her. The girl's mother told Standard Entertainment and Lifestyle she was shocked when relatives called to inform her that her daughter was featured in the video.
However, Vera who was behind the choreographing of the video said the pair did nothing wrong as they consulted the family before the girl was involved in the video shoot and has communication to back her story.
READ ALSO: Exclusive- Brown Mauzo speaks on relationship with Amber Ray, Akothee
"I did not know this musician and Vera Sidika could do something like this without seeking permission. My daughter is still a teenager and in school and I don't understand why they involved her in all that without first talking to me," said Lillian, the girl's mother. According to the mother, the 19-year-old had gone to Mombasa to visit her relatives when she hooked up with Vera on the project. She noted that the family suspected something was amiss after she got home late in the night.
"Involving her in a video was wrong especially that she is a teenager in school. They used her badly and I will definitely deal with them on this one," remarked Lilian adding that Vera only sent her Sh5, 000 via Mpesa after she lodged the complaint.
"Is Sh5,000 what my daughter is worth? Isn't this an insult to her and the entire family after using her badly? We can't accept this and I am taking legal action or whatever else I deem right as this has brought shame to my family and compromised my daughter's reputation among peers. I have been calling Vera to get an explanation on this but she has not been responding. My next move will get their attention," a perturbed Lillian warned.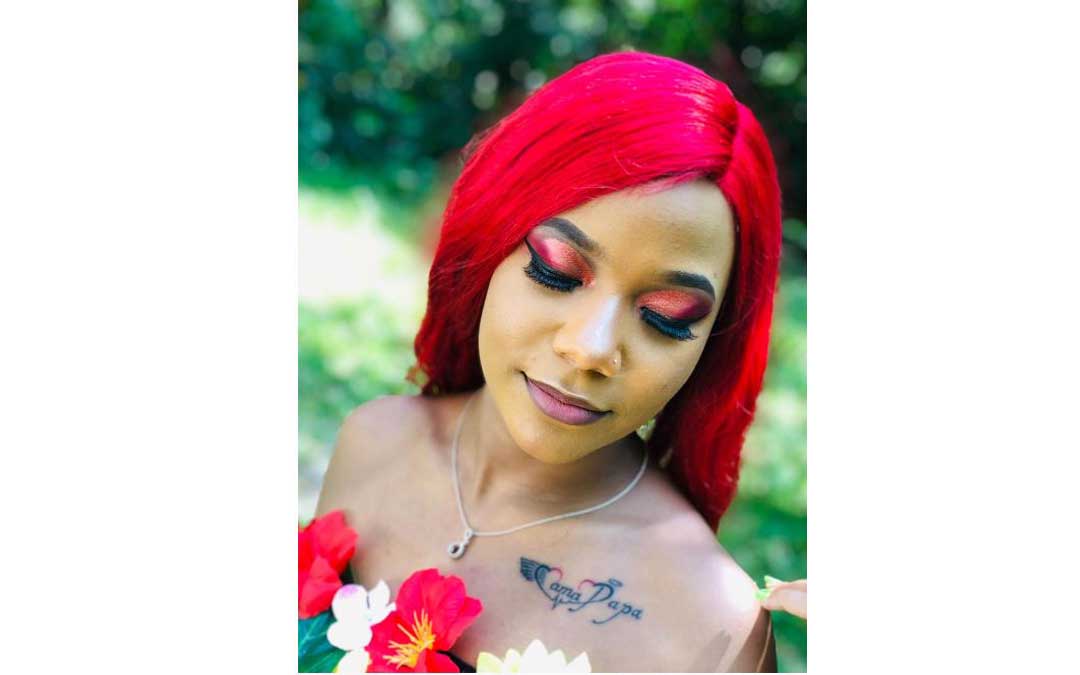 READ ALSO: Vera Sidika explains why she has moved to Mombasa
When Standard Entertainment and Lifestyle reached out to Vera on the matter, the Mombasa-based business lady and former socialite said they had sought the girl mother's permission before featuring her in the video and she'd been paid for the work.
"We talked to the person she referred to as the mother and even sought permission for her. My PA and I picked her at home during the day of the shoot and dropped her back home. The thing is we had many models who are interested with appearing in the video but we settled on her as she was more interested and available. We had also known her for some days so it was easy to work with her," Vera said.
"The truth is that there was no pay agreement plan. The cash I gave her was a token to appreciate her good work. Besides, if they were not happy with that, why didn't they reverse the cash? There is no standard amount that models should be paid. Most times, models do it for fame and not money. I was once there and I know it so well," she added.