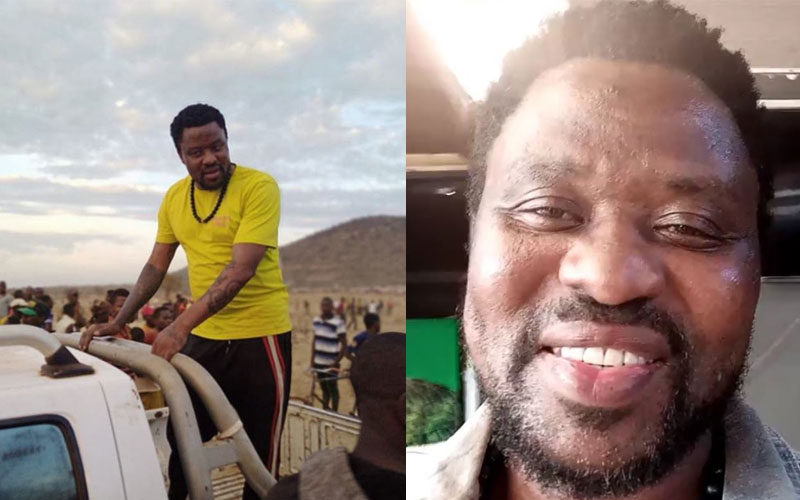 Veteran Tanzanian singer Dudu Baya, real name Godfrey Tumaini has been missing for two months with some fans fearing for his life. The 46-year old known for numerous hits among them Nakupenda Mpenzi is reported to have gone missing under unclear circumstances, leading to fears he could be dead. Last week, Dudu Baya's daughter raised alarm over the singer's whereabouts, appealing for the press to highlight the matter.
"Bongo Fleva artist Dudu Baya went missing 13/8/2020, I'm pleading with the media to spread the word, I'm his daughter Maria," she wrote.
READ ALSO: 'Saved' Dudu Baya spotted partying, defends lifestyle
Standard Entertainment and Lifestyle has established that the singer last posted a video on his Instagram page on August 13, 2020, with many of his followers inquiring about his hiatus from the social network in the comments section.
"Teller of truth, where are you?" Posed a user by the name @ammy_jaytz while @cheyodennis wrote, "You've been so silent, what happened to you?"
Promise to expose 'games'
In Dudu Baya's last video, the singer called for Tanzanians artists to stand up against being 'enslaved'. He further said that he'll expose 'games' being played at the Copyright Society of Tanzania (COSOTA) before urging artists to stand firm during the regime of John (President Magufuli).
"When President Benjamin William Mkapa started COSOTA, he intended to ensure artists are not exploited or turned into slaves. To honour his memory, artists must stand firm and reject slavery. Games are being played at COSOTA, I'll tell you about it soon... If you don't stand firm in these five years (president's term) of John, you will be a slave all your life," said the singer.
When reached for comment on Dudu Baya's missing by Global Publishers the Kinondoni District Police Commander Musa Taibu said, " I don't have any news of an artist being arrested in my jurisdiction, give me half an hour and I'll get back to you."
READ ALSO: Dudu Baya faces wrath of nation for insulting memory of the late Ruge Mutahaba
Outspoken
In 2019, Dudu Baya was banned from partaking in any music activity by Baraza la Sanaa la Taifa (BASATA) over sentiments her made following the death of Clouds Media Group executive, Ruge Mutahaba. Via Instagram, Dudu Baya accused Mutahaba of being oppressive and selective in his support of artists. The ban came shortly after the country's Minister for Information, Culture, Arts and Sports Dr Harrison Mwakyembe called for action to be taken against the singer. He was subsequently arrested on February 27, 2019, before being released the next day after questioning by police.