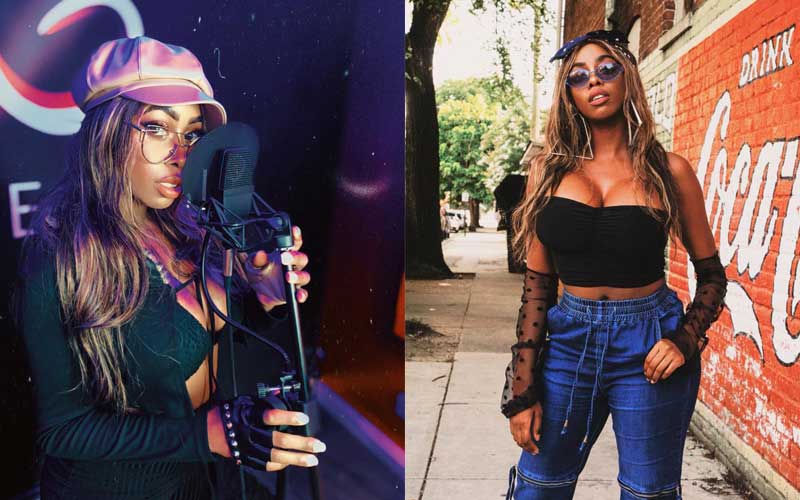 A US-based musician is harbouring dreams of penetrating the thriving African music industry. Born on April 10, 1993, in Birmingham, England, Lashana  Latrice is a singer and songwriter currently residing in Richmond, Virginia. According to the former model and makeup artist, recent forays by African musicians in the international scene prove the industry could only grow bigger. For Lashana, growing up as an only child played a part in her passion for music.
READ ALSO: The untold story of Ssaru, Gengetone's fast rising star
"I have always been independent and certain in the type of person I would like to be when in the limelight. Growing up with no siblings and raised by a  single parent, I pretty much kept myself entertained through singing, fashion, dancing, makeup and drawing.  Music has always been my first passion since childhood as before I could properly walk, I  would hymn melodies and get excited whenever music was played," she told Standard Entertainment and Lifestyle.
Studying music
At 17, Lashana enrolled for a music performance and engineering course at South Birmingham college in the UK, where she met her current UK producer Lennis Dynamiks. After finishing college, the singer decided to pursue other career ventures but opted to focus on music in 2018, releasing her debut song Girls Need Love (Summer Walker cover).
READ ALSO: Rising stars-Eight most influential comediennes on social media
"Music is therapeutic and has changed my life in many ways. Nothing makes more sense than to sing," said the singer currently working at crafting her sound and image alongside her main producer Reginald Smith.
" I want to be known for being authentic and real," added the bubbly singer favourite quote is "make a difference from a distance."
Speaking on the COVID-19 pandemic, the singer encouraged artists to make the best of the situation by creating new music and getting involved in other ventures to earn a living.
"When the going gets tough, the tough get going," she concluded.