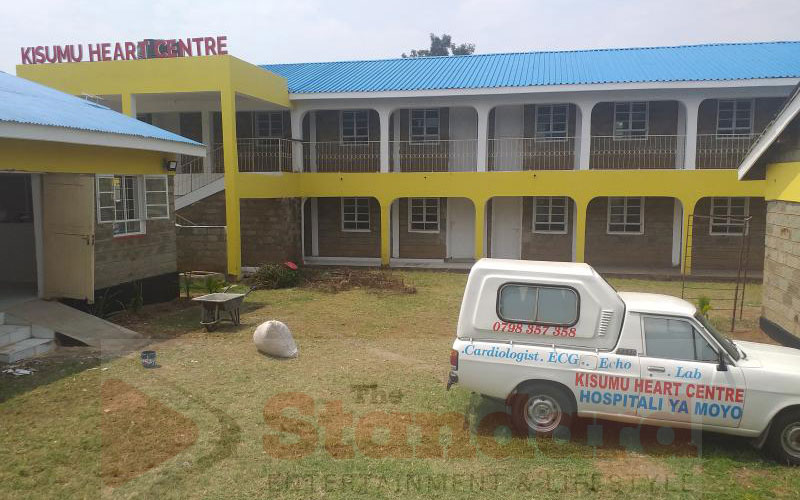 Many parents with children in private schools are in a frantic search for alternatives after proprietors of some institutions turned to new business ventures. In Nakuru, Joseph Chege has turned Bright Light Girls High School in Njoro into a mattress factory.
"I informed parents, through a notice in May, of my plan to wind up the school. I consulted with the Ministry of Education and we agreed on how I would go about it, ensuring students are not inconvenienced," said Chege.
He said the school, which had been in operation since 2010, had 79 students including 10 Form Four candidates, who had registered for this year's KCSE exams.
"The ministry advised me to look for an alternative school that would absorb them. I approached neighbouring Bridgewater Girls High School which has agreed to admit them," Chege said.
Three of the ten Form Four students have already reported to the new school after Monday's reopening. He attributed his decision to the outbreak of coronavirus which made the school business untenable.
Mattresses production
"I have been struggling to sustain the school thanks to the pandemic. We were also not sure when schools would reopen. I had no choice but to change my line of business," Chege said.
The school had eight teachers, a lab technician, a secretary, security guards and cooks whose contracts were terminated at the end of April. Chege is also using the school as a grazing ground for his sheep. At the centre of the dining hall is one of the machines he recently installed for the production of mattresses.
READ ALSO: Kenya's 7 elite schools- This is how much parents pay as fees
"I have already acquired a few machines for the production of mattresses. The school bus, which had a capacity of 62, is at the garage where it is being turned into a lorry to ferry my new products," he said. But some parents were not pleased with the decision.
"My daughter is in Form Two. I sought clearance from the school so I could transfer her early enough but the proprietor demanded that I had to pay fees balance for the first term before that could happen. I am struggling after losing my job due to Covid-19. How do I pay fees in the new school?" posed Ephraim Njoroge, a parent.
Chege said the parents had to clear fees arrears as he had already incurred costs for the entire term. He is confident his new venture will pay off. "Any business is a risk. I had 15 employees in the school but the factory will hire at least 30 people for a start," said Chege.
Rift Valley Regional Coordinator George Natembeya urged parents with children in private schools that failed to reopen to look for alternatives in time. Meanwhile, in Nairobi's Kawangware slums, a group of people is engrossed in work outside a three-storey building.
They are moving stones, sand and other construction materials and applying a new coat of paint to the exterior of the building. As this is happening, tenants go about their chores, including hanging laundry on open balconies.
Nursery school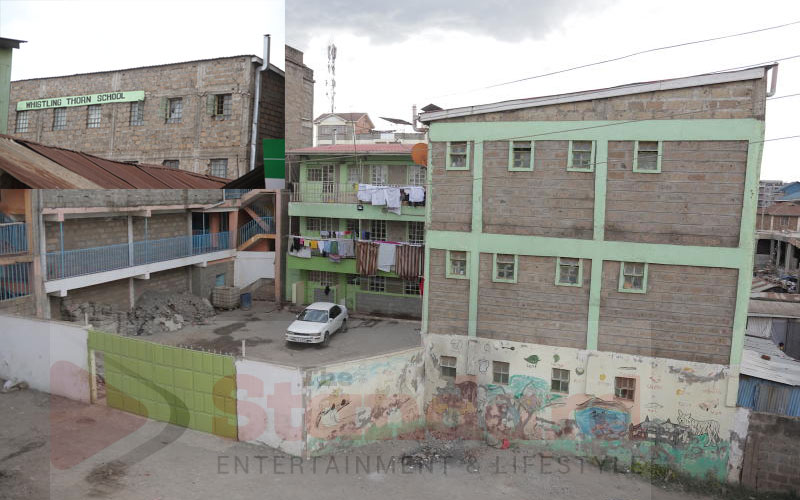 Yet this is far from the sight that would have greeted a visitor to the building a few months ago. Until recently, the building was a private school serving more than 150 pupils from nursery school to class six. Now the workers are busy erasing that identity, with their efforts of turning the school into residential flats almost complete. Already, the large signage on the gate has been painted over to erase the name of the school. Most classrooms are now occupied by tenants.
In a few rooms on the lower floors, desks and learning materials have been heaped together and locked up. However, the names of the classrooms, which are still boldly inscribed on the entrances of the rooms, offer a reminder of the buildings' initial purpose.
READ ALSO: Kenyan politicians' kids and where they went to school
Although the management of the building declined to grant The Standard an interview, Nasur Kirui, a teacher at the school turned caretaker of the building, told a local TV station earlier this week that the classrooms had been turned into one-bedroom apartments, each renting out for Sh15,000 a month.
Demand high
Kirui said demand for the units has been high, with only three of them still vacant. He added that the management had instructed parents to move their children to other schools. In Kisumu, over 54 candidates who had registered for KCSE at Highway Secondary School will have to sit the exams elsewhere after their school was converted into a hospital.Some parents said they were hoping the ministry would compel the management not to close the school. Students who had turned up for reopening were directed to the nearby Muslim Secondary School.