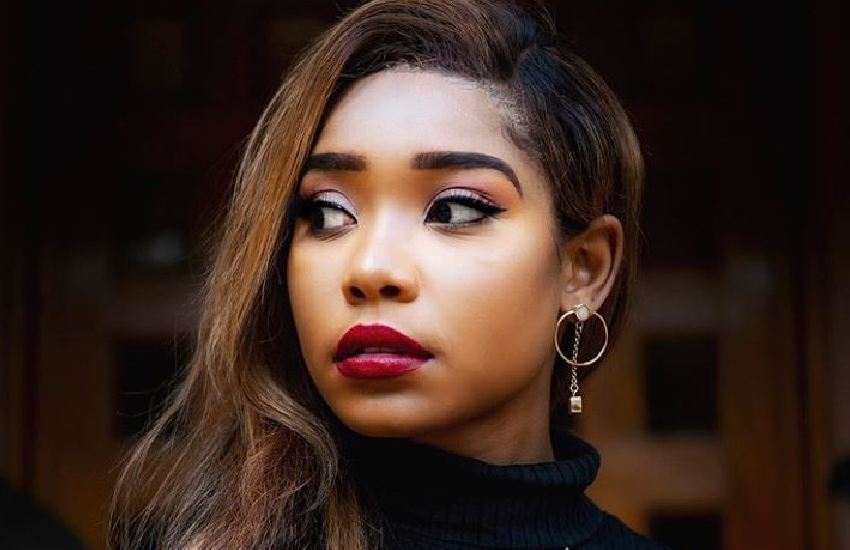 YouTuber Elodie Zone is preaching positivity as she shares her success story, and, in hindsight, lets her over 143,000 Instagram followers in on nuggets that led her to the zenith of success. Opening up about her experiences, the multi-talented personality, among the pioneers of Kenya's YouTube scene, posted that her life is not an overnight success story.
Read Also: I find it calming to be in solitude - Popular YouTuber Elodie Zone
"This version of me wasn't built overnight. This is experience and pain. This is insecurities and abuse. This is depression and a climb out of rock bottom. If it doesn't challenge you, it won't change you for the better. Love yourself enough to set boundaries so that you can begin to work on yourself. Your time and energy are so precious. You can do it- you should do it- you will do it!" she posted.
Sentiments she buttressed in March 2020 when she disclosed how 2016 was a defining moment -why the 'constant battle of losses, lies and lows', as the years rolled by, typified the life she now lives.
"I've learned some of the most painful lessons in life from 2016 to date. I've lost people I love, have punished myself due to guilt, have wasted away my talent, chased things and people that lack value, have been mocked and ridiculed and have repeated the same mistakes over and over again. Life has been a constant battle full of losses, lies and lows... but all of those have brought me to this exact moment in my life," shared Elodie.
Adding: "A moment where I'm ready to forgive those that have broken me and forget the obstacles that haunt me. A moment where I use failures as lessons for tomorrow and heartache to inspire my most creative work. A moment where I stare at myself in the mirror every day and remind myself that I am deserving and most importantly, a moment where I finally forgive myself for everything."
Read Also: Elodie finally opens up to what led to her break up with Kibaki's grandson
She went on to note that scars are reminders of the path we all take in the hunt for long-term, meaningful goals, "I once heard someone say that pain and sadness is good for the soul because, without it, you wouldn't truly know what happiness feels like. I stand by it. This photo represents one of the best moments I've had in the past 4 years, and I wouldn't have been able to truly appreciate it if I hadn't gone through all of the lows. Remember that whatever pain you're suffering from is preparing you for infinite abundance."