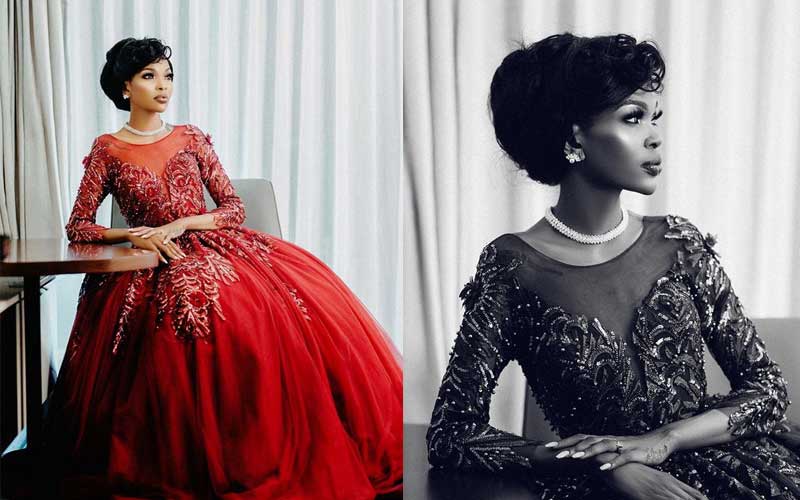 Former Miss Tanzanian Wema Sepetu is under scrutiny for allegedly faking her age. No stranger to controversy, Wema recently attracted the attention of the Baraza la Sanaa la Taifa (BASATA) which is currently looking into the matter. While celebrating her birthday on September 28, the Bongo Movies actress shared a photo wearing a red gown. In the caption, she claimed to be 30-years-old.
"30 years old queen... I promised to say the truth on my exact day...September 28th 1990, I was delivered from the womb of Mariam Athman Sumbe. I am happy I'm celebrating 30 years of my life," she wrote.
READ ALSO: Wema Sepetu locked up for seven days after skipping court
However, some netizens were not buying that she's 30 and decried the common practice of celebrities lying about their age. When Wema participated in the 2006 Miss Tanzania beauty pageant, she said she was 19-years-old at the time, translating to 33-years-old in 2020. Should her actual age be 30 as she put it, it would mean that she participated in the beauty pageant aged just 16. According to the law in Tanzania, one has to be between 18 and 24 years of age to compete in the pageant.
BASATA Executive Secretary Godfery Mngereza said following the confusion surrounding Wema's age, the agency is in the process of establishing how old she is.
"The issue of Wema's age is currently under investigation and we've scheduled meetings with her. Because another government department is responsible for determining one's age, we've already communicated with them and they're working on it. You will soon know which steps will be taken thereafter," he said.
READ ALSO: Wema Sepetu freed on bail after spending a week behind bars
Wema's Woes
Also know for famously dating Bongo music superstar Diamond Platnumz, Wema has in the past made headlines for the wrong reasons. In October, 2018 she was banned from partaking in any film-related activities by the Tanzanian Film Board after her intimate videos leaked online. The ban was lifted a year later.  In 2019, the actress was jailed for a week after she was arrested and charged with breaching her bail terms. She was later granted bail and given a stern warning against skipping court hearings regarding in the lawsuit regarding the leaked video.