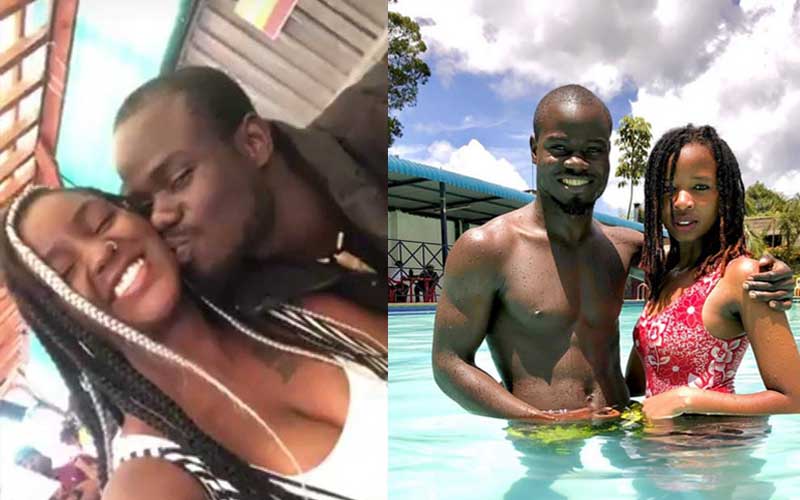 Comedian Mulamwah has been forced to come clean on his relationship with Shakila after images of them enjoying each others company days after his break up emerged. Mulamwah explained that nothing was going on between them.
"About yesterday's events, no one is dating anyone here and there's nothing in between any of us whatsoever; it was just partying with those that are vibing with the same energy as you are. Anyways, I am loving the new me, lessons are to be learned. Siasa ziishe sasa tupige chronicles kama kawa. So subscribe and let's roll, newly structured show loading, we must have fun regardless," he wrote.
READ ALSO: New lease of life! What KFCB boss has offered comedian Mulamwah
Mulamwah's clarification comes a few days after spilt with popular actress Carrol 'Sonie' Muthoni.  In a letter addressed to the popular actress, Mulamwah relived their dating days, terming them as the best two years of his life.  Although apart, the comedian went on to assure Sonie of his undying love and wishing her the best life could offer.
"Asante sana for always being there for me. You made sure that am not a caricature. Can't say any more but wish you all the best the world can offer in your Business, family and career. I respect everything about you and decisions, what makes you happy makes me happy too…The when, the why and the how remains between us," he wrote in part.
READ ALSO: Victor Wanyama to sue Xtian Dela and Shakila over defamatory statement
Ups and downs
Earlier this year,  the couple was faced with challenges including the loss of their unborn child which drove him into a state of despair. Coupled with that, the young creative was subjected to numerous online trolling that almost pushed him to quit his career. Through all this, Mulamwah constantly thanked his girlfriend Sonie for grounding him and encouraging him.