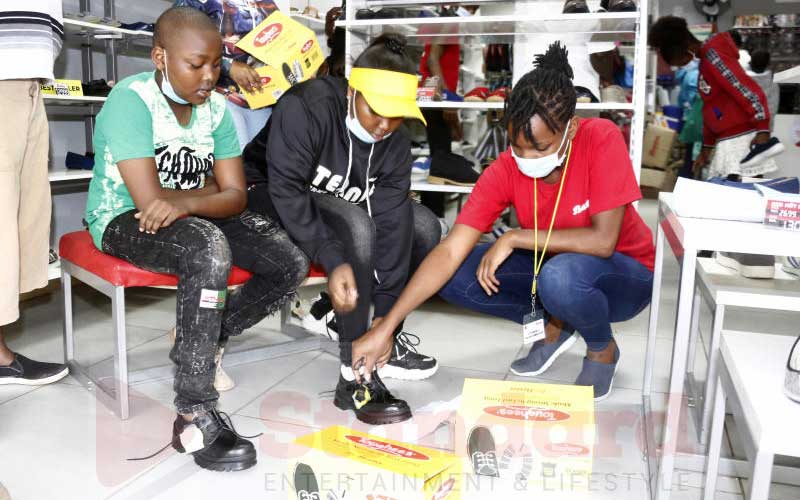 Just five days ago, Education CS George Magoha announced that students in Grade 4, Class 8 and Form Four are expected back in school on October 12. However, the announcement was met with several concerns including the short notice and a recent spike in COVID-19 infections. Teachers also have to deal with inadequate funds, poor sub-county coordination and lack of personal protective equipment as schools reopen today. #BackToSchool is currently the number one trending topic on Twitter as Kenyans air their sentiments on the resumption of school after their closure in March due to the COVID-19 pandemic:
READ ALSO: Magoha tells graduands to go and create jobs
Jayden is #BackToSchool and he is expected to wear his mask all day long and keep social distance....May God protect you all. pic.twitter.com/TqluRFb3ZX

— Domicile herb (@domicileherb) October 12, 2020
#BackToSchool Teachers on duty this morning ????????????#Churchillpic.twitter.com/BVFxJO3JXC — Duke OF Limur? ???????? (@limuru_finest) October 12, 2020
#BackToSchool ...Find the below marking scheme for school entrance ???????????????? pic.twitter.com/dX0k9c8PRp — Jay???? (@JesseRao2) October 12, 2020
#BackToSchool challenge pic.twitter.com/UMUCWChZtk — Korir Denniz (@KorirDenniz) October 12, 2020
form fours #BackToSchoolpic.twitter.com/Fwat1db17n

— ArsenalGuru (@momanyi_nimrode) October 12, 2020
Masks#BackToSchoolpic.twitter.com/01yAlWNnvK — Robin Njogu (@robinnjogu) October 12, 2020
They thought it was a joke ????they are now crying #BackToSchool is no longer a joke but reality — Lynn. (@queen_pappi_) October 12, 2020
This is Mang'u High School reopening today.Students ,staff and parents observing covid 19 measures.Success to Mang'u High School.The home of Mathematics.#BackToSchoolpic.twitter.com/UaOLMuBb3w — Brendan Kipkosgei Future CS???????????????? (@BrendanKipkosg1) October 12, 2020
How prefects will be writing those who are not wearing masks once the go #BackToSchool ???? pic.twitter.com/jUqPTbAGSs — Moha Jr???????? (@DiscipyMay) October 12, 2020
Things to consider & have a full update.
Is number of kids #BackToSchool same as before the break?
If not,what's the whereabouts of the missing kids?
Is it child labor, crime or joined terror groups?
We can concentrate so much on #COVID19 loosing on the simple basics.
Grade 4 pic.twitter.com/b3iU1KcYjc — Bazenga (@Real_Bazenga) October 12, 2020
A grade 4 pupil going to school and a form three student still sleeping snoring. #mediocre#BackToSchoolpic.twitter.com/9S5jnNvbdj — Anko Newton (@AnkoVnewton) October 12, 2020
When you meet a form 4 going #BackToSchoolpic.twitter.com/BJ5Ilp1njM — Gideon Kibicho (@kibicho_gideon) October 12, 2020
Form 4's this morning ????????#BackToSchoolpic.twitter.com/o2re7itAt0 — Enoch???????????????? (@realEnockBrown) October 12, 2020
KCPE examinations will start on March 22, 2021 and end on March 24, 2021. KCSE exams on the other hand are to start on March 25, 2021 and end on April 16, 2021.