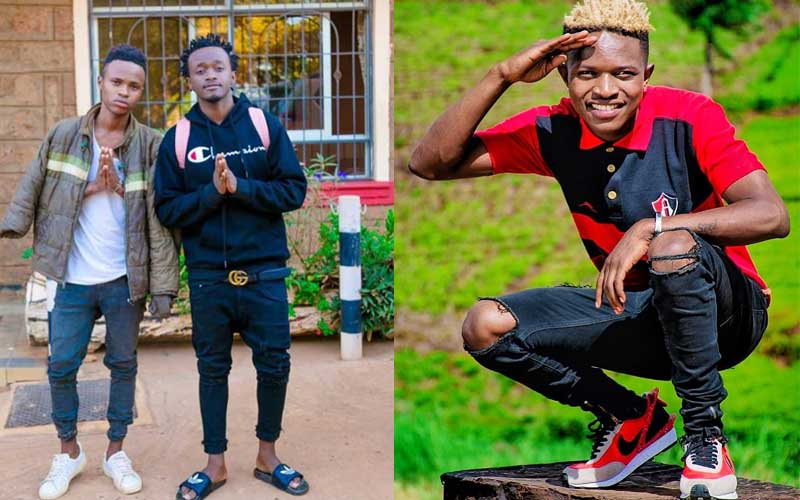 Mr Seed and Peter Blessing's new song Cheki has been pulled down from YouTube following a copyright claim lodged against them by Eastlands Most Beloved (EMB) records, run by their former boss, Bahati. Mr Seed reacted by writing a short prayer, "Truly God, my father, I pray that you give long life to all those people out there trying to dim my star so that tomorrow when you bless me I may be in a position to bless them as well."
READ ALSO: I forgive Bahati- Peter Blessing after spending the weekend in jail
Peter, on the other hand, opted to share the song with his fans on Instagram via IGTV.
Receiving threats
About a month ago, Mr Seed revealed that he had been receiving threats to refrain from working with Peter Blessings or their project would not see the light of day. The father of one explained that he had to endure insults from people threatening to sabotage his project with the upcoming gospel singer.
"So I was supposed to release our new project with Peter Blessing.... but I've been getting threats that if I go ahead and upload our song, they would flag it on YouTube because of Peter… I have screenshots of the texts where they were insulting me…So guys what can you advise me to do? Because I am just doing God's work and supporting this guy. He is really trying his best, I thought I should come in and give him a push so that he can even help his parents but anytime he does something for himself, it ends up being discredited, it's not fair. Now what do we do?" he wrote.
READ ALSO: How Bahati pulled me out of security guard job at 3 am - Peter Blessing
Former EMB signees
Both Mr Seed and Peter Blessing were once signed to EMB records but had a fallout and Bahati even called the cops on them. Mr Seed claimed that Bahati called the cops on his then-pregnant wife Nimo, a move that forced him to quit the record label.  Peter Blessings on the other hand was accused by Bahati of stealing equipment from the label and spent a couple of nights behind bars.