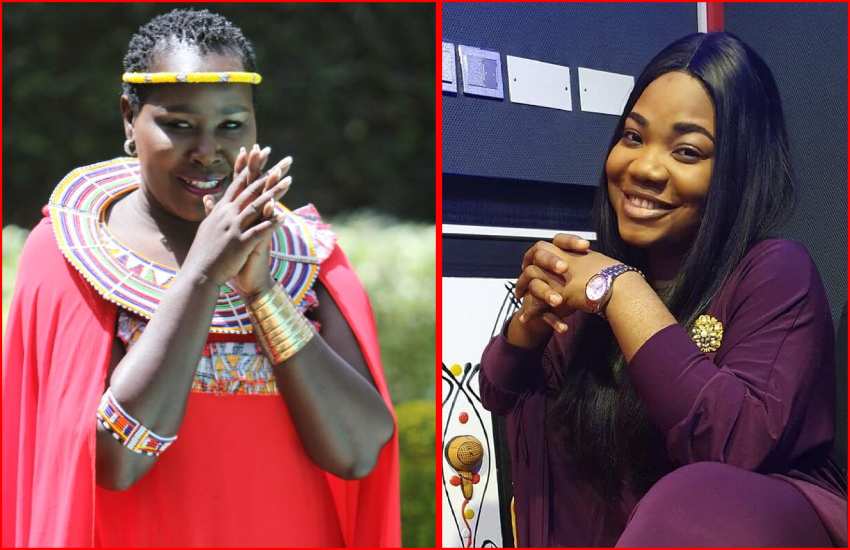 Mercy Chinwo's Excess Love has continued to gain audiences across the globe. With the original version now commanding 52 million views on YouTube, the song has made the Nigerian singer a household name across Africa. For starters, Chinwo is one of the biggest Nigerian musicians in recent times. After winning Nigerian Idol in 2014, she released her debut single Testimony, in 2015. Last year she released Excess Love which has earned her numerous international awards.
Read Also: Kibaki allowed me to sell CDs in State House – Emmy Kosgei
She has now teamed up Kenya's gospel singer Emmy Kosgei in her latest project. Emmy lives in Nigeria with her husband Apostle Anselm Madubuko. Emmy told The Saturday Standard she is excited to work with Chinwo. "As we all know, Chinwo is celebrated all over the world. She has been all over ministering with her music touching so many lives. Fame, at that level can go to the head but she does not let that happen. She is a humble artiste," Emmy said and described Chinwo as  "an immensely talented wonder."
"More songs on this project are coming before the end of this month (October). What I can reveal for now is that I have done a couple of collaborations with Mercy. I also featured in Nifunike song by Boss of MOG - that just got released," she said. Saying that her husband has been very supportive in the new project, Emmy noted that this initiative is a testimony that she has grown as a musician. "I have worked with many artists from across Africa who have also helped me introduce a new flavour to my music and I trust that this project will impact Africa with blessings," Emmy said.
Read Also: Emmy Kosgei's empire - Inside the singer's mansion in Nigeria
Even though the singer relocated to Nigeria seven years ago, her connection with her Kenyan fans has never faded away. The singer, who turned 40 this year, has maintained her local Kalenjin image, which is part of what she is showcasing in the new projects. Her other projects include Kaswech (2007), Taunet Nelel (2009), Ololo (2011), and Sobei Cheiso (2017). "As you are aware, I have already released Maloo (It Won't be Long), which is the first single from the project. It will be out in a few days. "I have featured an all-Nigerian band and the song has a fresh afro-fusion touch," Emmy said in a telephone interview.