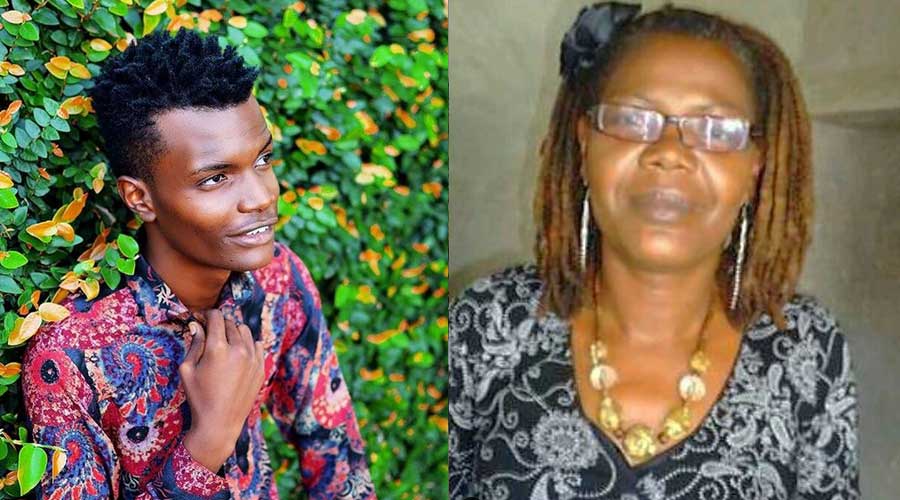 On October 4, actor Tyler Mbaya paid tribute to his late mother, former Mother-In-Law actress Beth Nyambura Mbaya aka Wanade.
"Mothers are the greatest gift from Jah. Miss you so much," he wrote.
Wanade passed on in 2013 after a long battle with cancer, leaving behind a husband and two children; Tyler and his brother Mungai Mbaya. Speaking in a previous interview, Tyler said that after his mother's demise, he was forced to take up various responsibilities as his father was unable to secure a job after he was deported from the U.S.A in 2011.
READ ALSO: Tyler 'Baha' Mbaya reacts to cancellation of 'Machachari' show
"When mum passed on, I was a Form One student at Nairobi School. I immediately transferred to Chania Boys High School where my brother was for moral support so that we could grieve and overcome our mum's death together. However, in my fourth year, I joined Ufanisi Senior School where I sat for my KSCE.  I finished high school-aged 16 last year. This is because I demanded to be taken to school when my brother who is two years older than me started schooling. I did not want to be let alone.  I was able to act and at the same time continue with my education because I was always allowed to have one weekend off to attend the shoots."
READ ALSO: I started looking after family at tender age of 13- Tyler Mbaya
Celebrating his mother in a previous Instagram post Mungai eulogized Wanade as 'a gem of a woman' writing, "Been five 5 years already since we lost this gem of a woman. It didn't hit me how long it's been until I realized this is one of the only two decent pictures I have of her. So I apologise if y'all have seen this picture too much. And for bringing your beautiful Sunday to such a low note. I'm older now and I understand that a lot of stuff that happens in our life has a reason. We may never know why, so the best we can do is trust that it was and still is for the best. How I wish you could see us now? Well, you probably are. And I know there's a smile on your face. We love you so much mom! Happy mother's day."
Two years after their mother's death, their father passed on as well. The two youngins were forced to grieve their dad as they struggled to make ends meet and care of their grandmother, their legal guardian.