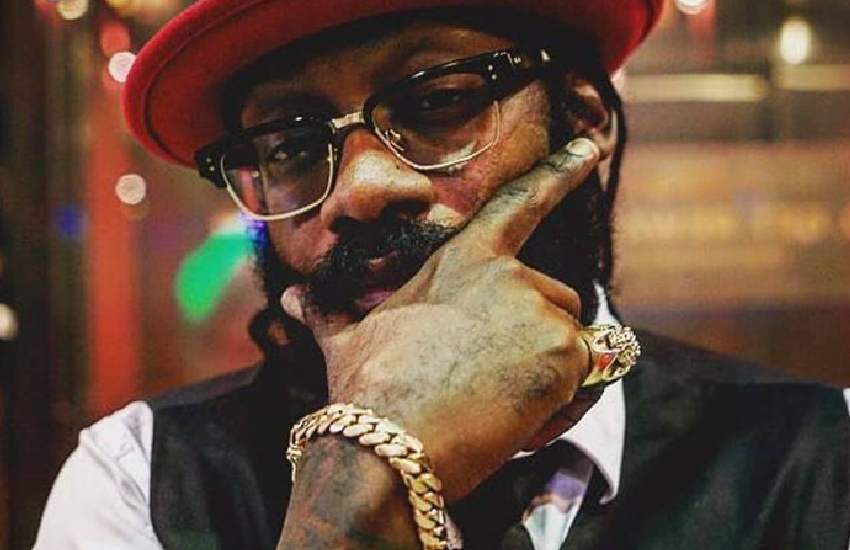 Bronx born reggae crooner Tarrus Riley has opened up about his tattoos and how they reflect on his image. Revealing why he inked skin, the She's Royal hitmaker and member of the Rastafari movement explained that though they form part of his signature look, the tattoos are not a promotional strategy.
In an interview with The Gleaner, Riley underscored that his persona and marketability is not limited to his ink, dreadlocks or clothes. "Just like how I have locks, just like how I don't shave … all these things are personal to me, and they are not something I get up and walk around bragging about. It (the tattoos) is not an image or promotional strategy, but lifetime commitments, so they are very much sincere to me," said Riley. 
Read Also: Drama as Tarrus Riley and Alpha Blondy Snub Concert
Adding: "I am more of a music person. More for the art instead of the image, but today, people deal with image, and it's funny because once upon a time, a Rastaman with eyeglasses wasn't necessarily the cool look." Sharing details of what informs his appearance, the singer, who in 2019 joined a growing list of Jamaican entertainers who have established clothing line, disclosed that "his fashion evolves with his mood. "It goes with whatever I am feeling. I don't overthink it. There are times when I want to put in some of my vibes wid fi dem vibes. Sometimes we have stylists … because I am not the style master, and sometimes they come with cool ideas. Other times, I just waan do my own thing."
Speaking to the Star in 2019, Riley detailed how his image has influenced generations and wanted to impact communities positively through charity courtesy of his yet to be released fashion line.
"People see me on the road and on social media and they have been asking for T-shirts with the 'simple blessings' because it's the people's song, a universal theme that the world can translate to their daily lives. No matter how high up in society you are, how average your daily routines are, it's the simple things that are your blessings. They love it (the song) and they want to wear it," Riley said.
He went on, "I wanted it to be as hip for the children of this generation to wear but also appropriate enough for my original fans as well. And even if you are not a Tarrus Riley fan, you will still be able to relate to the positive messages. We have some T-shirts and hats. We wanted to express positive things on the shirts just like my music. Some will say #Let'slive, #simpleblessings, 'Simple Tings A Yuh Blessings' and so on. The merchandise will be for everyone."
Read Also: Singer Vybz Kartel granted leave to challenge murder conviction in the UK
Commenting to The Gleaner on how far the clothing line's rollout was, he noted that it is in progress. "The status of my own clothing line is a mission in progress. It is not ready yet, how I want it. Right now, we're focusing on merchandise, but it's something that maybe I do in the future. I tell my friends I want to make a sneaker, like a cool Rastaman sneaker, but these are things that are in my mind, nothing close to manifesting. Imagine a Rastaman wid a Yeezy … a Rasta Yeezy."