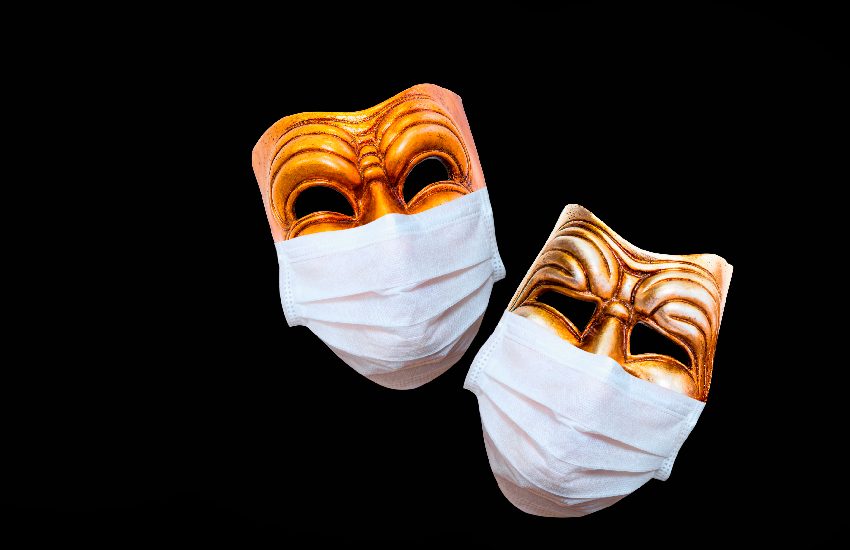 Even as entertainment spots reopen and life gets drummed back on the entertainment spot, in many ways, the post-Covid-19 entertainment industry won't play business as usual. It is still an industry suffering a major hangover and counting losses from the shock freeze. With the year almost gone, major annual showbiz events such as film festivals, music awards festivals and beauty pageants and fashion shows that usually shape the entertainment world can't get back to rhythm this year as most have had their schedules cancelled and others postponed to next year.
While most clubs and bars have already resumed operations, a cloud of uncertainty still looms among its operators as no clear guidelines have been issued by the Ministry of Health on reopening procedures. According to Patrick Muya, a trustee of the Pubs, Entertainment, and Restaurants Association of Kenya (Perak), most business owners in the trade will find it hard to recoup much from their financial investments that have already suffered huge losses due to the prolonged closure and harsh economic times.
Read Also:Cheers to good old times as revellers quench their thirst
"The closure was too long and too punishing for pubs and restaurant owners and a number of them are finding it hard to resume normal operations due to budget issues. Some have huge rent arrears to settle with owners of establishments where they operate in. Others are finding it real taxing to restructure according to the given health and workplace guidelines and that means they will take time to mobilize funds to resume full operations," says Patrick Muya.
Muya confirms that a good percentage of bar and restaurants will not make a comeback noting that some business owners have even changed business operations to more favourable ones – according to a report Perak will be releasing next week. "This can't be business as usual. We will be releasing a full report on the real impact Covid-19 has had on the hospitality end of business we control next week. You will be surprised of the costs and losses we are talking about here," remarks Muya.
A number of restaurants in Nairobi among them the popular Heritage Grill on Moi Avenue as well as the famous Lollypop Lounge in Kilifi have already confirmed their exit from the business due to Covid-19 challenges. According to the report that was released by the association in August, an estimated 25 per cent of clubs and restaurants across Kenya were expected to shut down by the end of September with about 10 per cent of those in Nairobi expected never to come back.
Since March, about 1.2 million employees who work in the 25,000 clubs and restaurants in Kenya were believed to have been rendered jobless according to the report that projected that bars and restaurants generate monthly revenue of Sh3 million each, totalling Sh900 billion annually. It is the same fate with the music and film sector whose projected five-year growth now seems unrealistic following the Covid-19 setbacks.
According to a report by PriceWaterCoopers, the local entertainment and media market revenue would increase at a compound annual growth rate (CAGR) of 8.5 per cent, hitting the Sh300 billion (US$3 billion) mark this year, and totalling Sh320 billion (US$3.2 billion) in 2021. Besides the demeaning contribution to the country's GDP, this too translates to less cash in artistes pockets not only because there has been no concerts but also due to the fact that their associations that collect royalties from the same public avenues that have remained closed all year long have peanuts to account for.
Theatre halls too have nothing to laugh about with blockbuster big boom season already fading before a meaningful reprieve after a devastating year that witnessed cinema production and distribution worldwide hit an all seasons low.  As the effects of the pandemic became real in Kenya, the iconic 20th Century - at Century Place, Mama Ngina Street, Nairobi suffered huge rent arrears and was put on auction in August.
Read Also: Hope as bars and the beat stagger back after lockdown
"Many people seeking enjoyment – even after the reopening of cinema halls - are opting for open spaces as opposed to theatres and this means it will take some time before movie lovers stream back to the theatre halls in the same big numbers they used to," says Arafat Salim, a manager at one of the major movie halls in Nairobi.