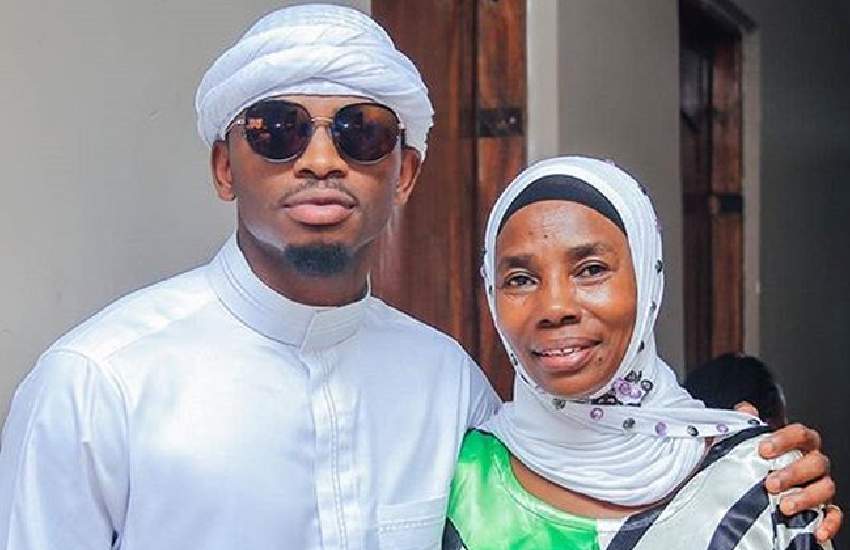 Sanura Sandra Kassim, the mother to the most popular Bongo Flava star - Diamond Platnumz, wants nothing short of her A-list son settling down. Opening up to Wasafi FM as Platnumz turned 30, Kassim revealed that her greatest wish, top on her prayer checklist, is for the Cheche songbird to find the 'right woman and start a family'. 
Read Also:Singer Diamond Platnumz to settle with one woman by 2021
Begging him to get hitched before she dies, Kassim said she wishes Platnumz gets a responsible and good-natured wife who can take care of his family as he is of age. "I am overjoyed that he is 30. I give thanks to God… I pray that my son respects everyone, and helps people… The only thing I wish for, and, pray earnestly, is that he finds love so that he gets married. I want him to get the right woman. A woman who takes care of the family and loves all. A good wife. I am, really, praying that he marries before I die," said the self-styled Mama Dangote. 
The plea by the 50-year-old, known to be very close to the Wasafi Classic Baby (WCB) heavyweight, comes months after her son, whose legacy as EA's love-bearing crystal, towered over Kenya as he dated his then-fiancé Tanasha Donna before the relationship torpedoed in February 2020 despite strong talk of marriage.
According to Platnumz, his relationship with the former NRG personality hit headwinds after they differed on how to chat their joint future. "I seriously wanted to marry Tanasha at 100 per cent or even one million per cent… We simply decided to give each other space or maybe, each of us, must take our own route... We differed on how to prepare for our future. We did not arrive at an amicable decision on this," he told Wasafi's Good Morning show.
He had over a year-earlier famously split from Ugandan socialite and the mother of his two children Zari Hassan - with whom he had been in a four-year relationship with. Touted at the time as probably the most powerful celebrity couple in East Africa, the businesswoman parted ways with the singer in the most uncanny fashion on Valentine's Day, 2018 over alleged infidelity. They had also planned a mega wedding.
Read Also: Zari Hassan secretly seeing Diamond Platnumz? She responds
2014 was a noteworthy year in Platnumz's dating calendar. This is after he took to the sunset without his lover Wema Sepetu. The former Miss Tanzania - Platnumz's first celebrity girlfriend - was billed by some as Kassim's favourite of the two. Sanura has not denied this and has often been quoted saying she would have wished to see Platmumz wed Sepetu. It is no wonder that they dated for the longest time.
Then there was Hamisa Mobetto. His romance with Mobetto was short-lived but their cordial relationship, despite their differences, has each year attracted the attention of their fans. Setting the record straight two months ago after reports emerged of her involvement in styling Platnumz for the much anticipated Zuchu concert, Mobetto said they co-parent with no romantic relationship involved.
Read Also: Expecting Diamond Platnumz's fifth child? Hamisa Mobetto responds
"First of all, everyone should know that Diamond and I speak a lot. Whenever I have a new business idea, he always advises me. I also advise him when he needs it, so we often see and support each other," she said. "Marriage is a sensitive thing. It is all planned by God and I don't know what the future holds."