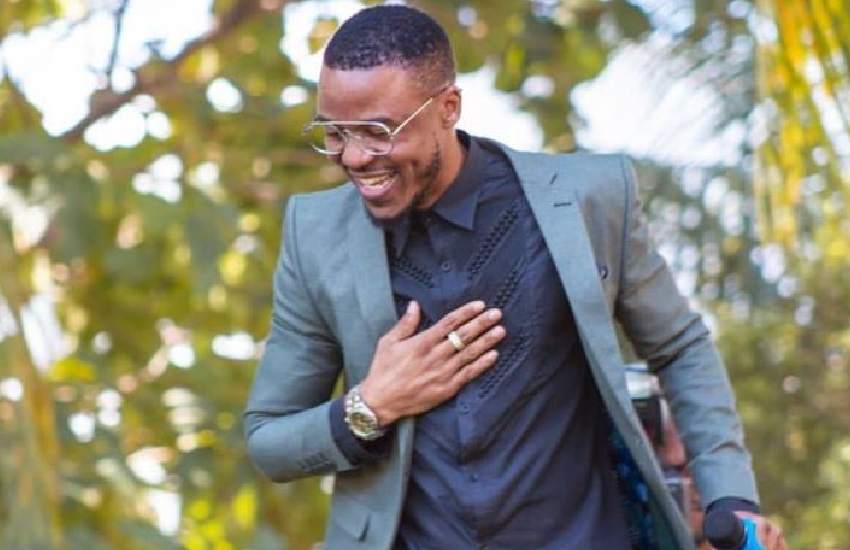 Veteran Tanzanian singer Ali Kiba has denied claims that his latest song Mediocre is a dig at his long-time Bongo Flava rival Naseeb Abdul Juma alias Diamond Platnumz and Konde Gang heavyweight Harmonize – real name Rajabu Abdul Kahali.
Opening up about Mediocre's inspiration, Kiba highlighted that the song released a week ago and boasting over 1.7 million views on YouTube was recorded in response to the 'rise of average content and clout chasing'. These accelerants, said the Kadogo hitmaker, will bite the industry in future. The Kings Music Records veteran instead urged fans to appreciate the song as an artistic mirror - voicing truth as to what ails the industry.
Read Also:Unikome - Ali Kiba threatens to expose Diamond Platnumz
"When I was working on this project, we were conversing on the dangers of that kind of music being put out. It is not something new to me. My fans should, however, understand that this is art, I did not shade an individual. The truth is, I wanted to spur change. I wanted to inspire different thinking. I was just putting out something different from what I am used to," Kiba told Mambo Mseto.
In the song, Kiba called out persons he said were out to clandestinely dethrone him from his vintage position as King saying they cannot match his music prowess crafted over 18 years. "…Njaa mi nashiba, unaishi kwa kuniiga, And I'm Alright / Ushamba mwiko kwa mtoto wa Kariakoo si / Chezi na dada zangu, nacheza na dada ako / Mixer mkong'oto / We unauza siso, mi ndio bishooo / Iga na ku-stop uone, huchuliziki hata tone / Mi nafanya wimbo, we unafanya skendo, uonekaneee."
Adding: "Unataka U-King na Mafundo/ Mimi ndio BABA… King-dom…. Kingdom/ Tena mnajishow, huyu Komandoo/ Stage mafundo, wachafu wa roho, waongeza zero/ Kwashungu NO, kwashungu NO, no no My people… No no, como stas/ Yo I have been in the game for 18 years/ I'm still around, still ON TOP/ Gyaldem Sugar… Marekani Nishatimba, Ulaya yote nishatamba/Tena Unatukana, unakuja unajigamba/Unajiona mjanja unatamba sana/Mediocre."
Read Also:Four differences between Ali Kiba and Diamond Platnumz
Detailing why he is the bonafide king, the singer in an interview with Clouds FM buttressed his belief that Mediocre's message hit home and reiterated that there can only be one leader. "What I sang in Mediocre makes sense. We all brand and are perceived differently, but, there can only be one king.  Mediocre came about in studio when I got hold of a beat and decided to rap on it. Coincidentally, a lot has happened, which to me is mediocre," he added.