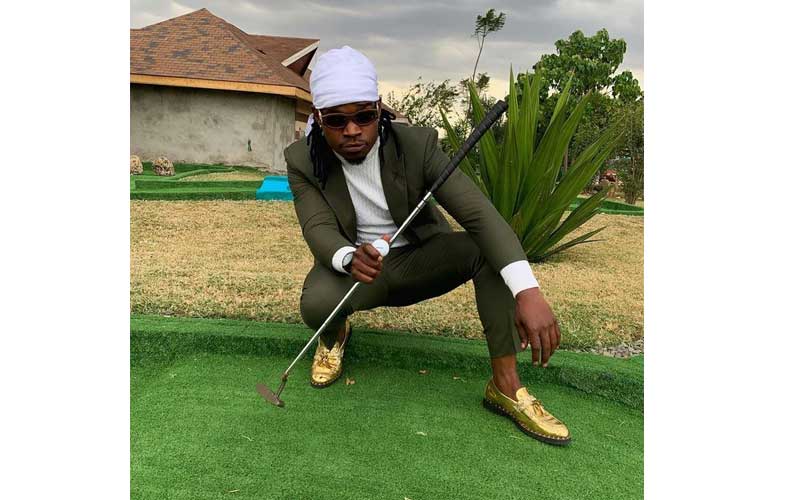 Controversial rapper Timothy Otieno Owuor alias Timmy Tdat has shared photos of his current project, a mansion that's near completion. Photos of the house excited his fans who camped in the comments section with congratulatory messages. The rapper, however, did not reveal where the house is located but it looks like he will be done with landlords soon. Photos he shared on Instagram depicted a single-storey building with a balcony.
Last year, Timmy was on the receiving end after dropping the jam Vitamin U. Netizens expressed their concerns on social media over the level of nudity portrayed in the video. This attracted the attention of Kenya Film Classification Board CEO Dr Ezekiel Mutua who condemned the singer for producing the raunchy video, which he said was not suitable for viewing by children.
READ ALSO: I don't know the lady in the leaked nude video- Timmy Tdat
"Google has confirmed to us that the two videos Tarimbo by Ethic and Vitamin U by Timmy Tdat are not available on YouTube to users with restricted mode turned on. Google has facilitated restriction for kids as long as the restriction mechanism is activated. The Board shall be vigilant to ensure this kind unpalatable content is not accessed by children," Dr Mutua said.
Reacting to the song in question, Baraza la Sanaa la Taifa (Basata) suspended Tanzanian rapper Rosa Ree, who was featured in the said video from performing for six months.
"We summoned Rosa Ree and granted her a hearing. The board found her with two mistakes other than sharing explicit content online. One, she never brought the project to Basata for review and two she did not enter into a contract with the international artiste she collaborated with as per the law," the organization said in a statement. However, Vitamin U was re-edited and then uploaded back on YouTube.
READ ALSO: Salacious photo of Timmy and Mwalimu Rachel sets social media on fire
In August 2020, the singer was yet again made headlines after a video of him getting naughty with a video vixen during the shoot of Wazuri Wote featuring Bown Mauzo went viral.  Mauzo later said that a lot happened during the shoot. According to Mauzo, the artistes had hired a few video vixens for the shoot only for a busfull to turn up.
Check out Timmy's house: