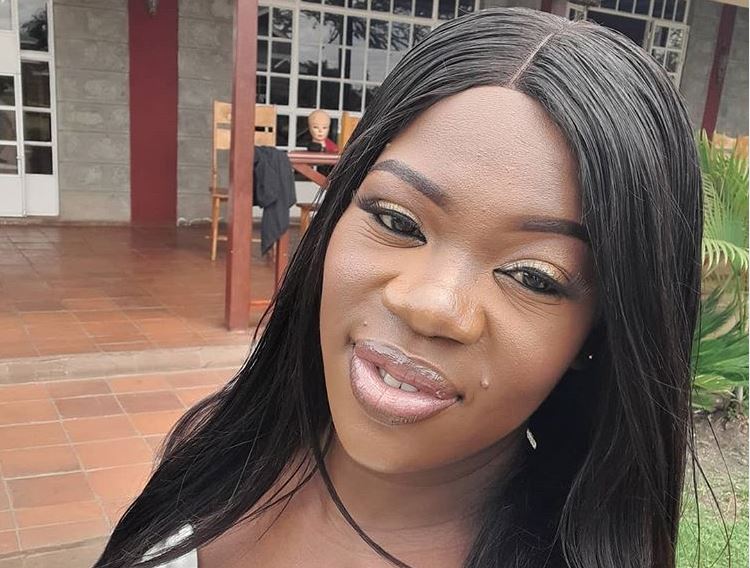 On Tuesday morning, Kenyan Gospel Singer Ruth Matete received numerous congratulatory messages after showing off her cute baby bump. The soon-to-be mother rocked a long off-shoulder white dress in the photoshoot while holding her tummy, accompanied by a sweet caption about pregnancy and motherhood.
"You are pregnant and you are powerful. You are bold and you are beautiful. Go forward in your boldness, in your beauty and in your contentedness. Trust your body to birth and know that the collective power of women worldwide will be with you." — Unknown," posted Ruth.
ALSO READ: Ruth Matete makes social media comeback, sends one request to Kenyans
In April this year, the singer deactivated all her social media handles to mourn her late husband, John Apewajoye. "My husband Beloved John Apewajoye has gone to be with the lord… I humbly ask for your prayers during this difficult time," wrote Matete on Facebook. Apewajoye's body lay at the Kenyatta National Hospital morgue until July 23, when she was allowed to bury him. The Nigerian Embassy had initially barred Matete from burying her husband until investigations into the circumstances in which he died were complete.
According to the former Tusker Project Fame (TPF) winner, Apewajoye succumbed to burns after a gas cylinder exploded at their house. However, her Nigerian in-laws suspected foul play. On April 23, Chief government Pathologist Johansen Oduor revealed that Matete's husband died due to multiple organ failure after suffering 60 percent burns.
ALSO READ: Furious Ruth Matete fires at fellow pastors and fake friends that neglected her
Explaining her journey to coping with everything, Ruth introduced her newly opened YouTube channel, where she intends to inspire and give hope to those undergoing difficulties in life. "This channel exists to give hope and to encourage, through real-life experiences, backed up by the word of God Almighty. Subscribe and get ready to be blessed with my music as well. It is my prayer, that the word of the Lord will come alive in your life through the content that will be shared here," said Ruth Matete.