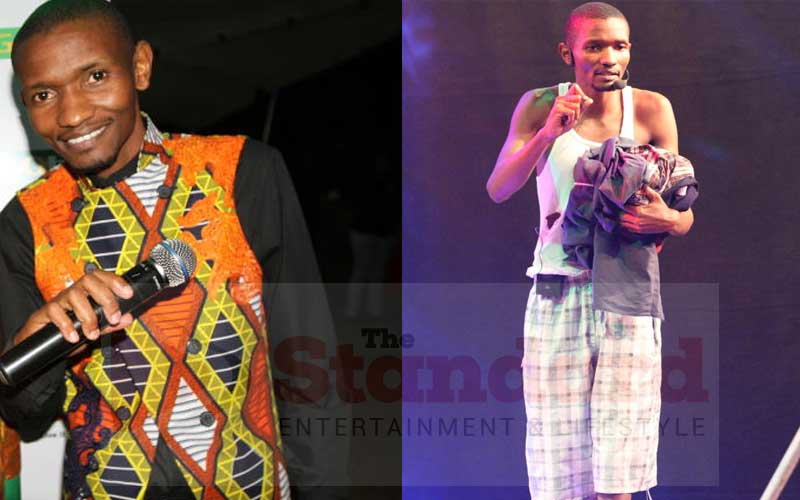 Gospel DJ Soxxy, real name Jackson Kamau has ignited a debate on Twitter after asking whether God answers prayers said in Sheng'. "When you are praying in Sheng and call God fathela and Big man Bazu, ati acheze kama yeye... hiyo maombi unaona ni kama itafika?" posed Dj Soxxy. Tweeps thronged his comments section with varying takes on the matter. Dismissing Shen'g as a language used to address peers, a section of tweeps opined that it's disrespectful to pray in Sheng.
READ ALSO: Tuondolee swara- Hilarious Sheng prayer leaves KCSE invigilators in stitches
"It's utter nonsense really... first we need to understand the Person we're addressing! The Almighty, The Great and Terrible God. Language is often influenced by the audience you're addressing. If you were speaking to a mere king would you speak to them in such language? Sheng just like slang has a context, when spoken in that context it's non-offensive. Speaking Sheng with your peers is operating at their level. However, when addressing the King of kings we must accord to Him the due reverence even in our language!" wrote Twitter user @Ray690.
READ ALSO: Dj Soxxy recounts his lowest moment
"The question to you, will you address a serious leader of a country with Sheng with intention of getting something? Will you address a potential investor who wants to put a billion-dollar in your project in sheng calling him bazu or fathela? If the answer to the two is no...then," added @issachase2020. @VitalisMkenya wrote "That's a joke. Treat God with respect He deserves. One rhetoric question I would ask in response; Would you use the same language when asking anything from your biological father?Tuwache mzaha."
Soxxy's take
However, Dj Soxxy had a different opinion on the matter saying, "The truth is that God will hear that prayer and answer it. It's not about the language but state of your heart and sincerity as you pray."
READ ALSO: Ten Sheng sentences that may save your life
"Heri Fathela na Bazu... when speaking in tongues ata wewe mwenyewe hukuangi unajua kile unaombea," @Kev_Muller wrote while @Rita_Oyier added, "Holy spirit will interpret like she does when we speak in tongues."
@MatorankingJ opined that "God even hears our silent hearts desires, we are encouraged to tell him our fears, desires but even in silence, he hears. Sheng is one of the many millions of languages out here. God hears, he is referred by many names too."
Do you think God answers Sheng prayers? Let us know in the comments section.