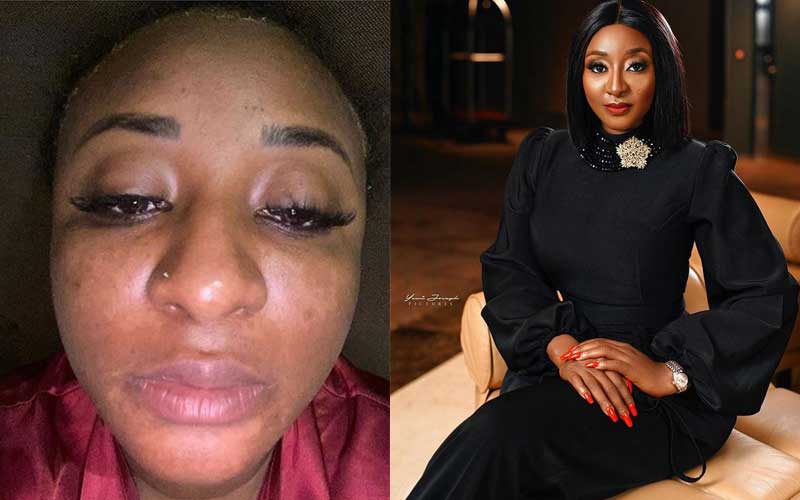 Veteran Nigerian actress Ini Edo has admitted to being depressed over the state of her skin after experimenting with new skincare products that left her with serious discolouration and eczema-like marks.  Ini Edo explained that she was unable to access her regular skincare products, prompting her to use an alternative.
"I have been depressed for a couple of days now guys because of my skin. You all know how much I love my skin and this terrible thing has happened to me. So COVID happened and I run out of products, skin care products of course and so a friend of mine introduced me to this one," she said.
The award-winning actress acknowledged that many people are with similar conditions and therefore, used her vulnerability to encourage them.
"This is what I have been going through for the past one week, 10 days and I haven't used anything on my skin because I'm trying to let this wear off. Just see the discolouration. I'm just doing this video to let people out there know that they are not alone, we all go through these things. One wrong product and your skin can be damaged forever.  I know this looks like some kind of eczema which it's not. This is just skin discolouration," she added.
READ ALSO: Actor says Nollywood is full of prostitutes and internet fraudsters
Ini Edo assured that her adverse skin reaction was not as a result of bleaching,  but simply a skincare routine mishap.
"Disclaimer: I am not trying to bleach! I love my #brownsugar. This is skincare product gone bad! What can I do? I am currently on set and it's quite embarrassing especially because it looks like eczema. I need to fix this. I will keep you posted," she said.
It's not that serious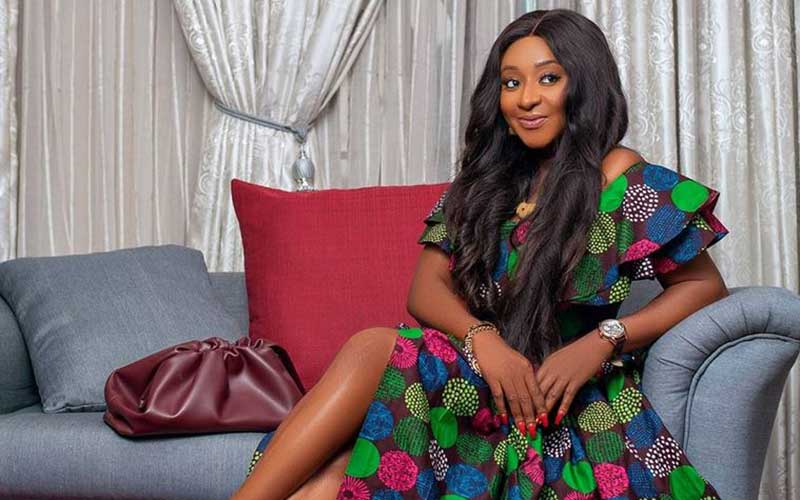 READ ALSO: How Ini Edo escaped death in church
Updating netizens on her recovery process, Ini Edo asked her fans not to worry too much as she was getting better and taking into consideration all the advice given to her.
"Thank you guys for all the love and support, all the referrals, I see you, I hear you. All of you who are going through the same situation, hang in there, it is not that serious. I don't know why all of you make everything seem so damn serious. I'm at work, getting my first makeup done since all this happened and it not that bad. I just want you to look at my skin and see the difference.  I think it is getting better. It will soon clear out."