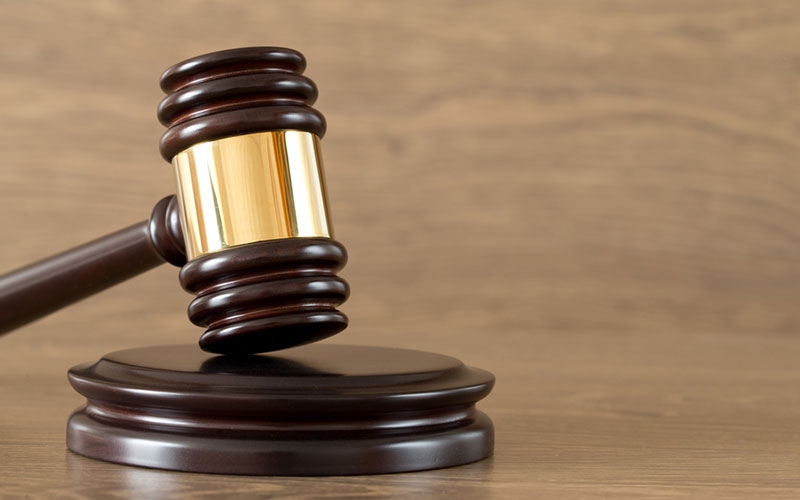 A jealous husband who confessed to stabbing his estranged wife to death while she spoke to her lover on phone will now spend 10 years in jail. The High Court sentenced 44-year-old Kunguru Martin Opiyo Junior after he pleaded guilty to stabbing and killing his 24-year-old wife Charity Mukami Wachira at their home in Nairobi's Nyayo Estate. Opiyo will spend seven years in jail and the remaining three on probation for purposes of being rehabilitated back to society. The jail sentence for Opiyo, who is said to have been going through emotional turmoil in his relationship with the deceased, is to run from January 7, 2016, when he first appeared in court.
READ ALSO: Vybz Kartel granted leave to challenge murder conviction in the UK
"Maybe he might turn out to be an ambassador to tell the young generation that there are better ways of resolving disputes rather than resorting to violence," Justice James Wakiaga said while delivering the sentence last week.
Opiyo was handed the sentence after entering into a plea bargain with the prosecution on July 2, 2020, an agreement which was accepted and recorded in court on July 16. In the deal with the prosecution, Opiyo who had taken plea on the charge of murder opted for a plea bargain. The matter was then reduced to manslaughter, an offence he pleaded guilty to leading to a reduced jail term. Justice Wakiaga said he had taken into account the emotional turmoil Opiyo was going through as a result of his wife having allegedly found comfort in the arms of another man.
Pent-up anger
"She had allegedly refused to sire a child for the accused despite him raising a child she came with from her previous relationship," the judge noted.
Opiyo, a university graduate with a degree in Business Administration, told the court Mukami had admitted being in a relationship with a South Sudanese man.
READ ALSO: Footballer's wife 'hired hitman to kill husband after he filed for divorce'
"Both the accused and the deceased were out of jobs at that time; something that must have taken a toll on their relationship and emotions," reads part of the judgement.
The court was told Mukami's family was against the relationship and wanted her to end it. On the fateful day, Opiyo allegedly duped Mukami, who had moved back to her parent's house, to visit him at their Nyayo Estate house. He admittedly forced her to make a phone call to her Sudanese lover before stabbing her while at it. He thereafter switched off his phone and stayed with her corpse for two days before driving to his rural home in Busia County. In mitigation, he pleaded for mercy, saying as a sole breadwinner his extended family needed him. He said he loved his wife and his actions were as a result of pent-up emotions, anger and unresolved issues.