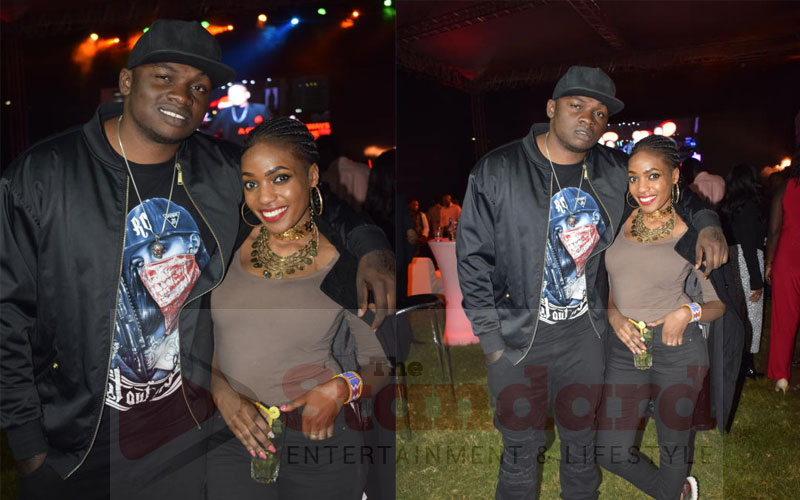 Singer Cashy Karimi who's the ex to award-winning rapper Brian Omolo alias Khaligraph Jones is seeking child support from the Lwanda Magere hitmaker. Through an Instagram post on September 27, Cashy said she's ready to fight it out for the sake of their daughter, Xolani.
READ ALSO: Khaligraph Jone's ex Cashy delivers
"To me, motherhood means you'll go to war to defend your child, and you'll do everything to secure all areas of their existence in the best ways possible; Legally and by divine favour. I salute women warriors - moms; for all the silent and unseen battles we fight for our children. I've seen my parents fight for me, that means I can't be a coward when it comes to my offspring. If you choose to parent, parent wisely. If otherwise, give yourself some grace. The world is rough on everyone lol.
"Meanwhile, I'm not smart enough to win some battles on my own, and so I learn and I get stronger. The law is uneven, but some aspects of it have to be fair if not immediately, then one day. This is one of many letters exchanged between Brian and I, in a series of events impeding my child's rights. Any real legal advice is welcome," she captioned a photo of an alleged letter from her lawyers to Khaligraph.
READ ALSO: Who's the daddy? Khaligraph's ex Cashy speaks on their breakup, her pregnancy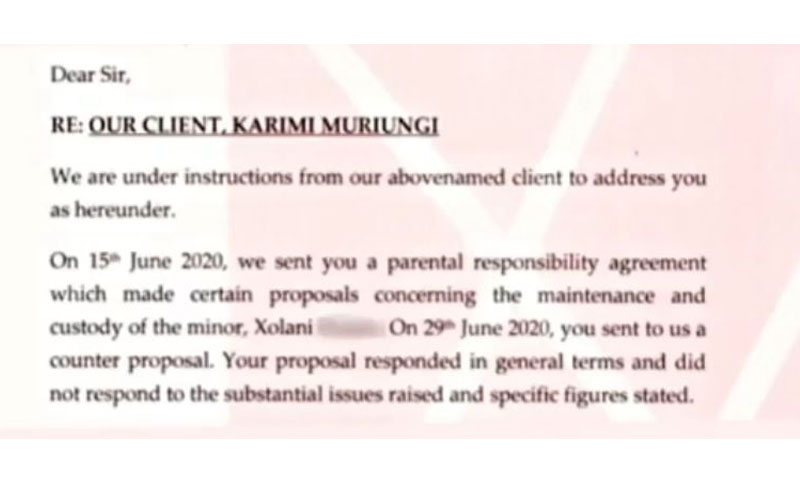 READ ALSO: Khaligraph Jones responds to alleged break-up with Cashy
Breakup, Khali refuses to speak on Xolani
This is the first time Cashy has publicly linked Khaligraph to fathering Xolani, two years after her birth. Confirming their breakup two years ago, Khaligraph, who has another daughter with his current wife refused to speak on Xolani saying, "As far as the baby goes, that one I'm not going to talk about. Cashy and I are separated. We are not together. We haven't been together for the past couple of months. We are not together right now and that is how things are). I need to move on with my life, let people stop asking me where she is."
Why they broke up
Reluctant to disclose what transpired between them, Khaligraph expressed regret bringing Cashy into the public eye saying, "Biggest mistake one can ever do is bringing your girl into the limelight." She later countered by accusing him of cheating on her. Cashy was famously featured in Khaligraph's hit Micasa Sucasa.