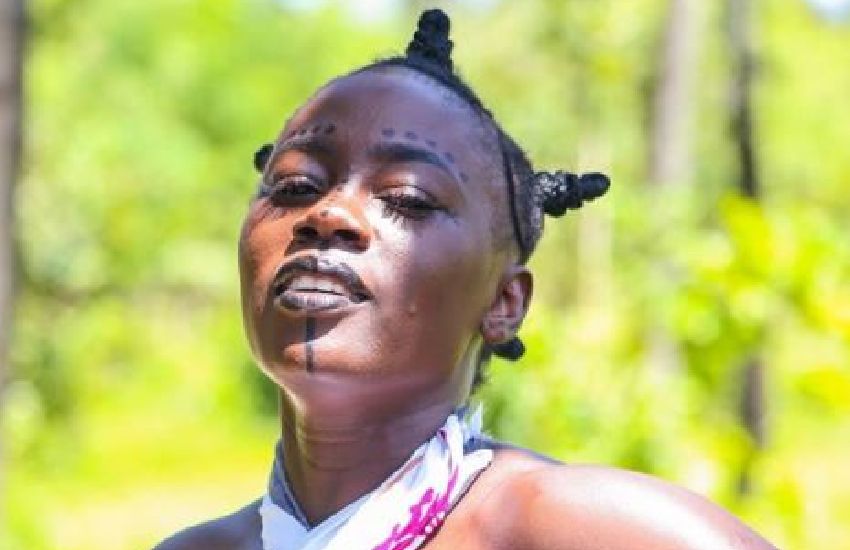 Flamboyant singer Esther Akoth, popularly known as Akothee, has come out to air her disappointment caused by people close to her. Through a long social media post, the mother of five made a bold confession on death, stating that she has informed her family that when she dies, she should be buried on the same day.
The self-styled 'Madam Boss' made the statement ahead of the burial of her sister-in-law Sarah Anne Atieno Kokeyo, saying she does not want to go through the pain and struggles her brother has been through since losing his wife. She lamented that nobody is bothering to check up on her and find out if she needs help or even comfort.
Read Also:Cebbie opens up for the first time about her feud with sister Akothee
"The air is thin up here. Always attending my family's funerals alone. With my security, PA and photographers. I am panicking, I have no one to comfort me, no one is even asking if I need anything or any help. But when people have funerals, the number of phone calls I get - only God knows. I am learning to be selfish too, I wish I could, be blessed," wrote Akothee.
She added that they reach out to her for help even when the time calls for privacy and sensitivity. "Some people are so insensitive still calling me to send them contributions for their own funerals, no one has called to ask if they could accompany me to the burial or even when the burial is. This time round I am too weak to attend and witness my brother lower his wife to rest, sijui niweke kichwa wapi?" she wrote.
A move that provoked the mother of five to issue clear guidelines. "For me, if I die today, I have asked my family to bury me the same day, the trauma my mother has gone through for a month waiting for nyabondo because of the Covid situation, I can't stand seeing her making trips to the funeral home. May the Lord comfort everyone who lost their loved ones during these hard times, good morning my love," stated Akothee.
Akothee's sister-in-law who passed away on August 20, 2020, while in Kampala, Uganda was laid to rest on September 21 in Awendo, Migori County. During the funeral, the star eulogized the relative in a surprise, hard-hitting speech that caught mourners unawares.
Read Also: Akothee flaunts her body in sexy bikini days after going ham on mourners
"When I lost my son, something died in me. When I lost my sister-in-law Janet, something died in me. When I lost my grandfather…something died. But am proud and proud knowing that everyone wants to go to heaven, but no idiot wants to die so everyone is afraid…Hallelujah church. Some came here to mourn, some came to witness, some came to see, and others came to laugh. Some came to collect things that they know by themselves, so you who is seated there ask why you visited us," she said.