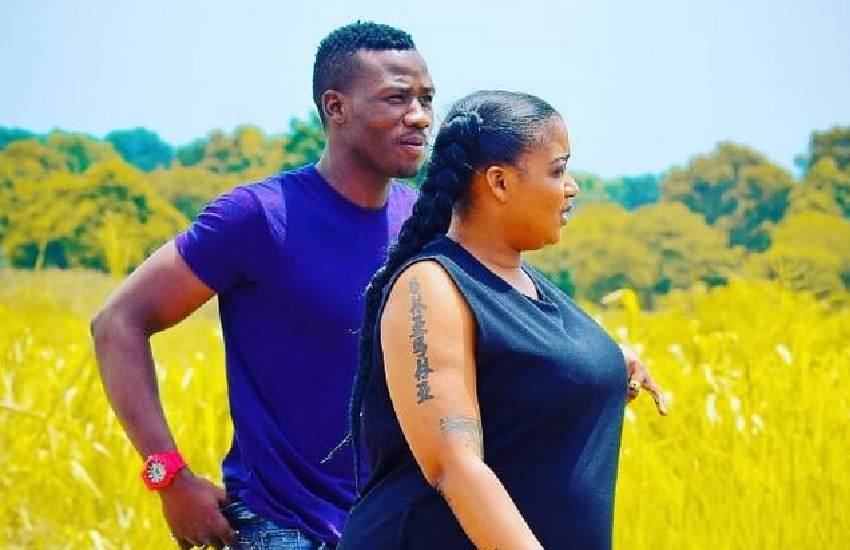 A month after Tanzanian singer and actress Zena Yusuf Mohammed alias Shilole opened up about being a victim of domestic violence, her estranged husband, Ashraf 'Uchebe' Sadik, has broken his silence and shared details about his current relationship with the Bongo star.
Speaking to Global Publishers, Uchebe said he is appraised of Shilole's new relationship following their infamous split after she opened the lid on their tumultuous marriage saying he battered her. "Siwezi kufanya haraka kukurupuka katika uhusiano mwingine na sijui kama naweza kurudiana na Shilole," said Uchebe.
Uchebe went on to add that he has no qualms about her moving on and pointed out that he is striving to better himself, financially. "Na kuhusiana na yeye kuwa katika uhusiano mpya, sisi wanaume tuna kitu kimoja nikitoka mimi akaingia mtu mwingine, tunakucheka maana tunakuona huna akili. Mwisho wa siku mimi ninafanya mazoezi ya mwili wangu na kutafuta pesa, sibishani na mapenzi, bali ninafanya kazi na ibada tu,'' he added.
Read Also: I'm the hottest musician around-Tanzanian artiste Shilole
According to Shilole, her ex was abusive, jealous of her success and tried to curtail her independence. "The first time he beat me up we had gone for an event. He got angry because he saw me catching up with some colleagues in the industry. He got angry and went home, left the car behind. When I went home, he met me with slaps. I was beaten until the dogs woke up. I forgave him and then he started making it a habit," recalled the personality in an interview with Clouds Media.
The Ukintekenya crooner exposed how he betrayed and savagely assaulted her on different occasions. "My marriage is void of life and happiness. I have children who depend and look up to me for everything, I cannot fathom dying like this and leaving them helpless. I loved Uchebe and accepted him with all his imperfections. I gave him everything, but it didn't stop the beatings, disrespect and betrayal," she narrated.
She added: "After hustling on July 7, 2020, for provisions to cater for him and my children, he beat me up. The reason, a small misunderstanding - present in all marriages; not that he caught me cheating or anything big, no, I respect him. The solution to it, he saw, was to awaken me from sleep with blows. The photos are evidence of what I have on different occasions gone through."
Read Also: Actress Shilole flaunts house, urges women to seek independence
In a message to women in similar abusive relationships, Shilole advised that they should speak out and seek financial independence. "To all the ladies, struggle to have something to your name, however little. Have financial discipline and be ready to be called names as you make savings. God will bless you with a piece of land. Build a house in it, slowly. A house will always shelter you. Whoever has an ear let her listen," shared the personality.
Related Topics