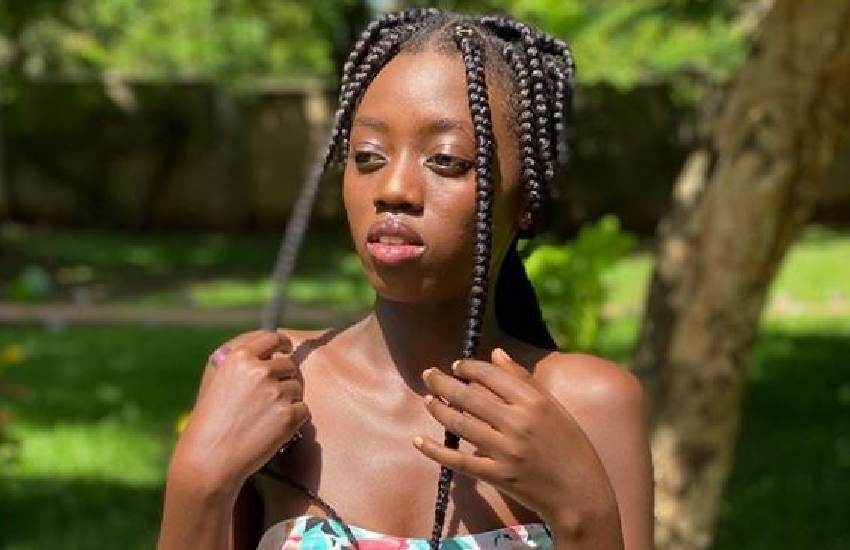 The second-born daughter to singer Akothee, model Celine Dion 'Rue Baby' Okello, has opened up about the struggles she goes through and lifted the veil on her glamorous life revealing why it is not all rosy being in the limelight.
Taking to Instagram to offer insights as to why many would not want to walk in her shoes, the award-winning personality disclosed that she battles bullies, body shaming and rejections due to her trim figure.
Read Also: Akothee's daughter turns down Maldives holiday gift, makes new request
"I get this a lot I want to be like you Rue. But no one has an idea of how it is being me or in my shoes. Trust me you don't want to be me. The social media bullying I go through, the Nos I get, the rejection because am either too "thin" or just not enough, the body shaming. The amount of emotional torture I go through. It's just too much," posted Rue.
Rue added that despite it all, she is strong and urged her followers not to wish to be her but to inculcate a belief that they can be better. "I don't want anybody to be like me, I can't imagine someone as young as I am going through what I go through and not being able to handle it as I do. If anything you should be in a better position than I am. I am strong and you should be stronger," she added.
Weeks earlier, the 1st runners up on Miss Kenya 2019 revealed that while growing, name-calling sparked insecurities. "Growing up I never really appreciated being called thin or sticks. I had a hard time accepting my body the way it is. But then I realised it's what is unique about me and I started loving it .so about your various body insecurities just own them and love them."
Read Also: Dating? MCA Tricky and Rue Baby tell it all
A point she buttressed by declaring that she is proud of who she is. "I am black. Woman. Beautiful. Magic. Resilient. Love. Intelligent. Powerful. Unapologetic… Impressively dripping in black beauty, elaborately infused with melanin, extravagantly bathed in sweet-smelling body butter," stated the model.