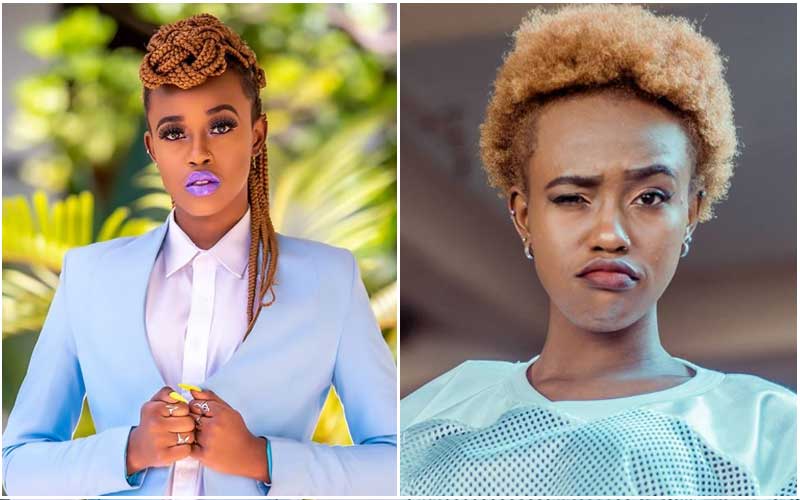 Azziad Nasenya's star keeps shining after being named the global ambassador for Save Our Future, an organization pushing for investment in the education sector post-COVID-19. The actress and social media influencer who rose to stardom courtesy of a TikTok video dancing to Mejja and Femi One's hit Utawezana announced her appointment via twitter on September 24.
READ ALSO: 'Tik Tok queen' Azziad Nasenya lands TV role
I am happy to announce that I've joined the @SaveFutureNow campaign as an Official Global Ambassador. I continue to benefit from education in its many forms & I strongly believe that education provides dignity. Visit @SaveFutureNow to learn more &join the movement! #SaveOurFuture pic.twitter.com/Ed1RoguqnZ

— Azziad Nasenya (@AzziadNasenya) September 24, 2020
According to the Save Our Future website, the world is currently in the greatest education emergency of recent times as the pandemic has disrupted learning for over 90% of the world's students. Consequently, this has magnified the already existing inequalities, putting the future of the learners at risk.
"The COVID-19 pandemic has led to the greatest disruption of education systems in history, affecting 1.6 billion learners in all countries and all continents. Forecasts show that this generation of students stands to lose an estimated $10 trillion in earnings over time due to COVID-related school closures. As a result, they may never achieve their full education, job, and earnings potential," says the organization.
READ ALSO: Tumia filters tufanane - 'Tik Tok queen' Azziad Nasenya responds to trolls
Save Our Future, which has the World Bank, UNICEF and UNESCO as partners urges that "as we start to rebuild the world, it is critical that education is at the heart of international solidarity efforts. Education must be part of stimulus packages and education budgets need to be protected and increased. If we fail to invest in education in emergencies, we are setting the world on the course of more exclusion, inequality and polarization. Governments and the international community has to act together NOW to protect and promote investment in education."
Following her appointment, Azziad joins Mexican singer Camilo who's the other global ambassador for the initiative.
Related Topics