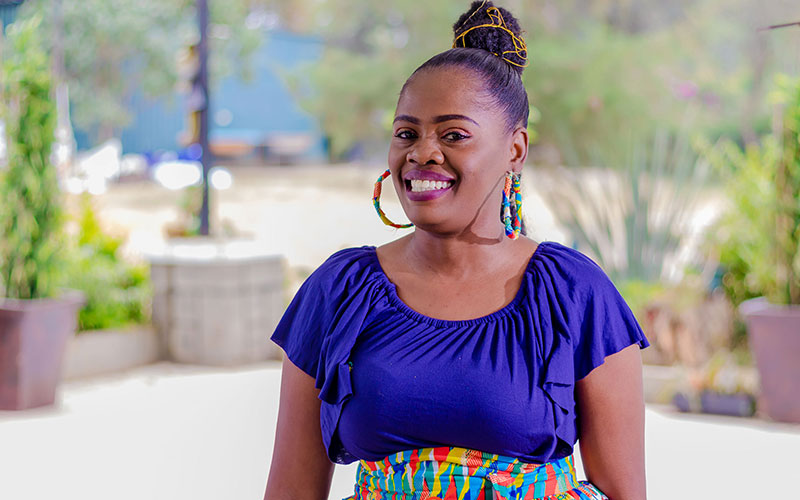 Gospel singer Betty Bayo has exposed a married man hitting on her via WhatsApp. Through a Facebook post on September 24, the mother of three shared a screenshot of their conversation in which the man promises to pay her rent should she give in to his advances.
"I want you to look for a house ranging from 150k to 180k. I want to furnish the house and make you feel like the queen that you are. Bayo you deserve me," the suitor wrote to which Ms Bayo responded, "I told you I don't do married men at all."
READ ALSO: If you're divorced declare it from the onset – singer Betty Bayo to suitors
However, the man, presumably older was not dissuaded by the singer's rebuff as he urged her to look for a younger man to marry in order to keep up appearances for the public. He further said that he'll pay the 'fake husband' Sh100,000 a month to keep up the act but behind the scenes, he'll be the 'real husband'.
"Well I gave you my idea, you get a young man, marry him for public image. I pay him 100k a month to act as your husband but should never ever touch you. Please look for a dark guy at least who resembles me in case we get kids no one will notice. Then I will be your real husband undercover, think about it," he wrote.
"Do you realise am a born again Christian who respects the marriage institution?" she countered, to which he responded, "That makes two of us."
Ideal man
The singer is a single mother following her publicised split from controversial preacher Victor Kanyari after he was exposed for performing fake miracles. She's since expressed her desire to remarry and recently, even listed the qualities she's looking for in a man in a bid to weed out potential suitors who don't meet her set criteria. According to the singer, aside from being born again and God-fearing, her ideal man should be:
READ ALSO: I am done with Kanyari and ready to move on, says Betty Bayo
1. Divorcee/single father (bird of the same feathers).
2. High self-esteem, I don't want someone who hasn't overcome their past yet. I've overcome mine, no cry-babies.
3. Not mama's boy, no.
4. Be a tither in his church, no heavenly thief.
5. Know English, we can't both talk broken English, my fans must see the difference.
6. Love my kids.
7. Vaccinated to cyberbullying but if not, I will give him a dose; here we survive by fire by force.
8. No shouting or violence, I love peace.
9. Not too serious, I don't want a boring life.
10 (Bank) statement and original ID.
READ ALSO: Betty Bayo reveals the mistake she made with Pastor Kanyari
The Udahi singer previously expressed regret getting into the union with Kanyari without getting to know him well saying, "The mistake I made was to get into a marriage without really knowing my partner. I didn't take my time to research on the background. I didn't consider things like character, personality. We differed in a lot of things. Every topic was an argument. In my past relationship, I made a mistake from day one, followed by more than 1,000 more mistakes. Though I was still a Christian and still saved, I moved in with a man three weeks after we met with no wedding or anything legal ata affidavit hakuna."