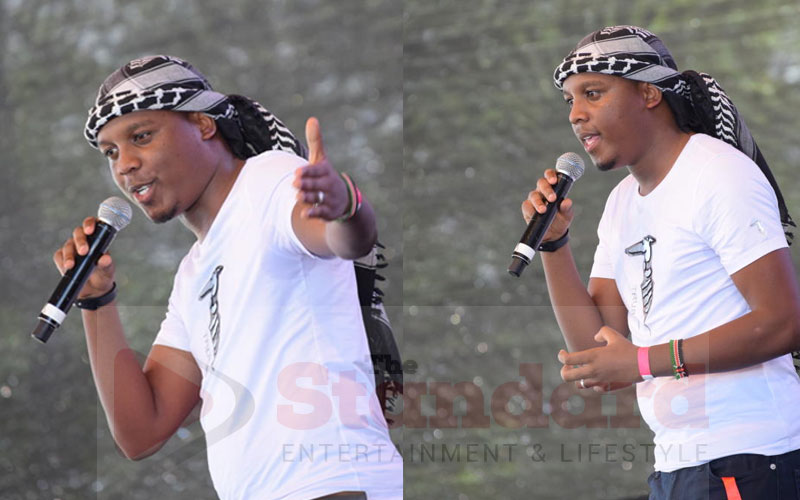 Renowned actor and scriptwriter Abel Mutua has revealed how Phil-It productions, a company he co-founded with Philip Karanja lost millions. According to the father of one, in 2017, the company earned millions after it was contracted to produce two shows, Hullabaloo and Sue and Johnny. However, bad decisions by the directors led the company to run out of money all the episodes were produced.
"We made a decision to ensure that our employees were given generous salaries. At the time, we did not have an accountant and we thought the money was in excess," he narrated.
According to the bubbly storyteller, he was smiling all the way to the bank and even referred to himself as a millionaire after signing the contract to produce the two shows saying "We were over the moon. We knew that we had officially made it, we were millionaires...I had never come into contact with such an amount of money."
READ ALSO: I was earning Sh200, 000 a month before I collapsed in the bathroom
They had not anticipated the high cost of the productions and had a dream of 'changing the industry' by ensuring that thespians and the crew were paid accordingly.
"Initially, we had wanted to pay everyone and use the remainder to pay ourselves but this was not to be, we suffered a major loss," he said.
The former Tahidi High actor revealed that the company ended up with a deficit of Sh5 million with unfinished projects and they had to ask friends and family for help.
Working hard
In 2018, Abel, who is best known for his creative work on Real Househelps of Kawangware and Hapa Kule News revealed that between 2010 and 2012, he took home a paycheck of approximately Sh200, 000 per month.
"We were paid Sh20,000 per episode and wrote four episodes a month, which came to Sh80,000. I wrote on both Tahidi High and Mother-In-Law. In total, between 2010 and 2012, I earned approximately Sh200,000 a month because I was also acting and doing camera work," he said.
READ ALSO: How I met my wife- Abel Mutua
However, he admitted that it was a challenge balancing between the shows and one day, he collapsed in the bathroom due to overexertion.
"All good creatives draw content and inspiration from their own experiences or things they have seen and heard. But to bring it to life, you have to write from your soul and that can take a toll on a person. After four years of constant writing and acting, I collapsed in the bathroom one evening from sheer exhaustion and I knew it was time to take a break," he revealed, adding that he decided to quit his job to take a much-needed rest.
"I'd overexerted myself. I felt I had nothing left to give so I quit my job, which some thought was very stupid and some thought was very brave."