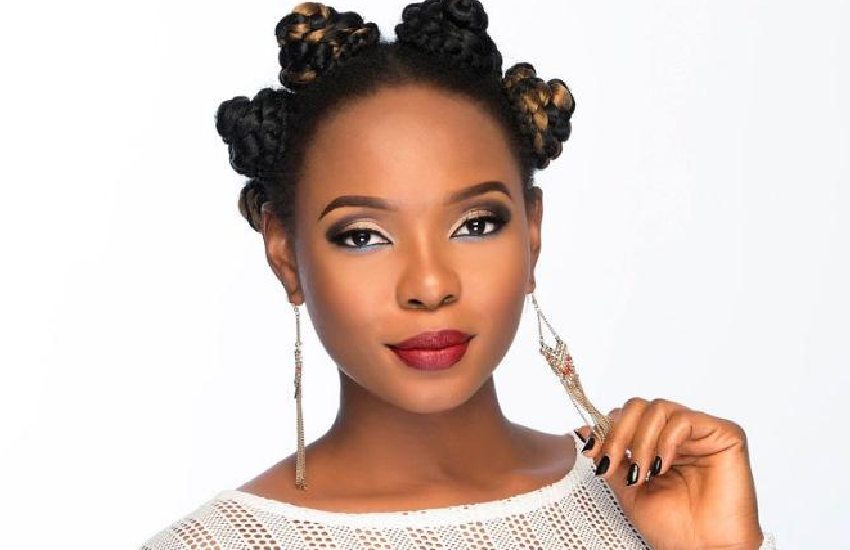 Nigerian singer Yemi Alade has weighed in on the debate about the impact that infidelity has on women. Taking aim at those who blame women when men cheat, the singer-songwriter opened the lid on double standards in relationships.
"Don't people realise that no matter how good you are, you might never be completely enough for some people, so they cheat. It's not your fault!" tweeted the United Nations Development Programme (UNDP) Goodwill Ambassador. "But why is it so easy to assume it's the woman's fault when a man cheats but when a woman cheats she is a sl*t?"
A position shared by fellow songbird, Simisola Ogunleye, popularly known as Simi, who in 2017 dug deeper and lamented at how society is harder on women who cheat.
Read Also: Yemi Alade speaks on why she may never work with Tiwa Savage
"Nobody is allowed to cheat in a relationship, but they do it anyway. If a man cheats, he is treated like scum. If a woman cheats, she is treated like scum, too. Obviously, people are harder on women. The society is harder on women who cheat and I think that is ridiculous. If you value what you have and If you value someone you are with, you are going to do your best to treat them right. This is the way I feel about it. It's the same for a guy and a girl," she told Hiptv.
The Ayo singer went on: "They say it is a man's world. But, I think it is a man's world because we let it be so. It is not a man's world because they (men) have any special powers nor is it a woman's world because we have any special powers. We are all supposed to be good to each other. I am supposed to value you as a man and you are supposed to value me as a woman."
Simi's distaste for the double standards came to the fore in 2019 again after she angrily took on a popular Ghanaian counsellor for advising women to 'pamper their cheating men to save their marriage'.
"If he is cheating, let him cheat, when he's done, he'll come … Marriage needs a lot of sacrifice, women we need to learn this. Men have egos, you can't change it, that's the way they are, women need to submit … let him cheat when he's tired he'll come," advised Dr Charlotte Oduro.
Read Also: Cost of cheating - How much Kenyan men waste on mpangos
Sentiments not taken lightly by the singer who fired back at Oduro and slammed the counsellor's audience for what she termed as 'idiocy'. "You are of unsound mind," she said.
Oduro in response rebutted that Simi's response was typical. " I don't blame her, they have pasts, they have issues, she should never think we have not seen it before, me I have been married for 11 years. People should not just sit there and get angry and react because they have pains, you have pains doesn't mean you should channel the pain to become revenge on somebody," said the counsellor.