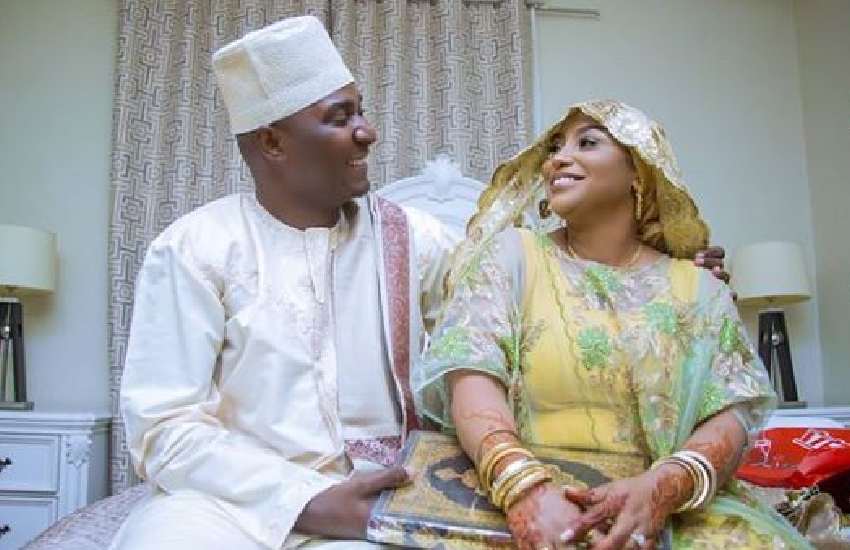 Diamond Platnumz's elder sister Esma has denied claims that her marriage to Msizwa is on the rocks. Speaking to Global Publishers, the entrepreneur said reports of her split from the Tanzanian businessman months after their hushed, private wedding were false.
According to Esma, the claims were fuelled by naysayers whom she said are out to torpedo her marriage. She lamented they have made it their business to pry into her life and urged her followers to be wary of unsubstantiated threads stringing the rumour mill.
Read Also: Esma Platnumz reacts to Tanasha unfollowing and blocking her on Instagram
"See, some wake up solely to keep abreast with what I do; to pry into my life and peddle falsehoods. I have no problem with my husband. Nothing happened. What transpired was some people took the opportunity to cast aspersions. I raise my children well, and, more so, according to the guidelines of my faith," Esma told Mikito Nusunusu.
She went on to add that while her husband is wealthy and her family, especially her Bongo Flava A-lister brother, are of means - she will not stop nor compromise on her lifestyle or sacrifices in the quest for financial freedom.
"I cannot relent. Even if I was married to the richest man in the world, I'd still have goals and push myself." Asked whether she was pregnant, she responded, "I cannot hide it, when the time comes you will all know. It'll be visible one way or another".
Commenting on co-parenting with her ex, radio presenter Petit Man, Esma highlighted that they are on good terms and on the same page as to how to raise their daughter Taraji. "Petit sees Taraji, there is no problem at all. It is every mother's dream to be with a man she had a child with, but, when divorce occurs, there is no choice but to make due. The good thing is that my husband loves children and I thank God for that," she added.
Esma, reportedly a fifth wife, put to rest ongoing speculations on her nuptials in July 2020 after she posted on Instagram pictures of herself and Msizwa. "Mungu akatupe mwisho mwema tuzikane Inshallah my best friend, my mume," she posted.
Read Also: Diamond's sister Esma speaks on losing pregnancy
This did not come easy. In 2019, she had to rebut accusations of snatching the husband to Zanzibar-based singer Jamila Abdallah famously known as Baby J. "There are some sins which are totally unnecessary. Esma fully knew that she's dating a man who has a wife and kid," said Baby J. "But she closed her eyes and pretended not to know he's married with a kid. Isn't' that carrying an unnecessary sin?"
Claims Esma denied.