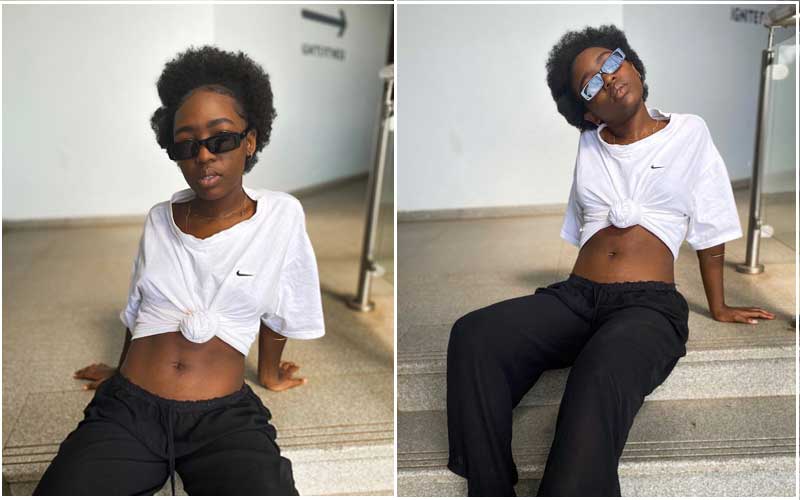 Elsa Majimbo, a 19-year-old South Africa-based Kenyan comic, has impressed many with her comedy skits. She has quickly risen to stardom over the past couple of months and even recently landed a gig with Rihanna's Fenty.
"My 19-year-old self literally got a chance to work with Fenty. I'm so proud! Thanking the Fenty fam they've been so amazing and Rihanna for this amazing brand!" wrote Elsa.
In a recent interview, the young comedian said that her comedy is universal, unlike many other Kenyan comedians as her fanbase is made up of people from around the world. Elsa further claimed that she is not celebrated in Kenya since many locals don't find her funny. She admitted her jokes delve and address international problems and Kenyans don't 'really' get it. She further said that Kenyan comedy is shallow and based on stereotypes along tribal lines.
READ ALSO: Eight most influential comediennes on social media
"It's funny that my comedy has garnered more fans outside my own country. The comedy scene here is quite different with most of the jokes in Swahili and about tribes, stereotypes," said Elsa, adding "That's not my comedy, mine is all about what's happening in the world."
Elsa said she idolises global comic superstars like Dave Chappelle and Kevin Hart and dreams of having her own stand-up comedy show.  She started off making satirical videos and posting them on Instagram and Twitter as a way to ease the stress and anxiety that came with the coronavirus pandemic.  
When I find R100 in trousers I haven't worn in 2 months pic.twitter.com/MPMZNq73L6 — Elsa Majimbo ???????? (@ElsaAngel19) June 9, 2020