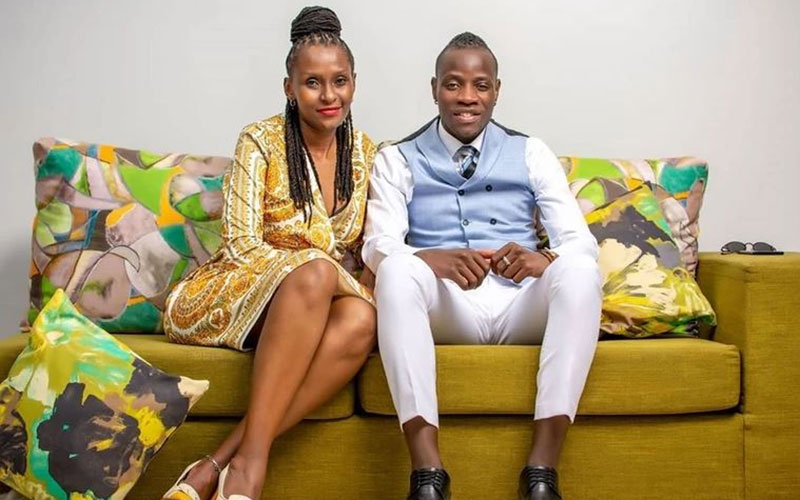 Gospel singer Guardian Angel and his wife Esther Musila recently launched their own show dubbed Love Wins. According to the singer, the show which premiered on Esther's YouTube channel has been in the works for almost two years now and will be geared towards spreading the love of God to the world.
"I know people will think this is a show that has just popped out of nowhere because of everything that has been happening but the truth is this a show that I have planned and has been part of my vision for the past two years. Basically, Love Wins is not just a show that will be talking about love but rather the general love of God, like we all know, love is the greatest commandment so it's love to those that are closest to us, to our neighbours, love to those in need, basically to every human. When you love someone it makes a difference in their lives because in this life we don't know what someone else is going through and just one act of love can change something major in their life and that is what Love Wins is all about," he said.
READ ALSO: Thank you for raising me, says Guardian Angel in tribute to late grandfather
Opening up on their recent experience with online trolls for their age difference, the singer explained that when their photos went viral, he was initially shaken but got himself together.
"We had gone to record Mazuri, my song with Moji ShortBabaa. I remember it was a Tuesday or was it Monday? So I and Moji went to the studio and did our song and just as we were headed out, I received a message from a friend of mine, more like a screenshot of a lady on social media lamenting after learning that I was in a relationship. I showed Esther the conversations because we were together at the time and honestly, we were shaken at first because this is something that has never happened to either of us. By the time I was leaving the studio I was calmer because remember I'm the one who posted the pictures of us. It's not like someone else took pictures of us unaware and posted them so I was okay with the outcome either negative or positive," he said.
'We are not breaking up'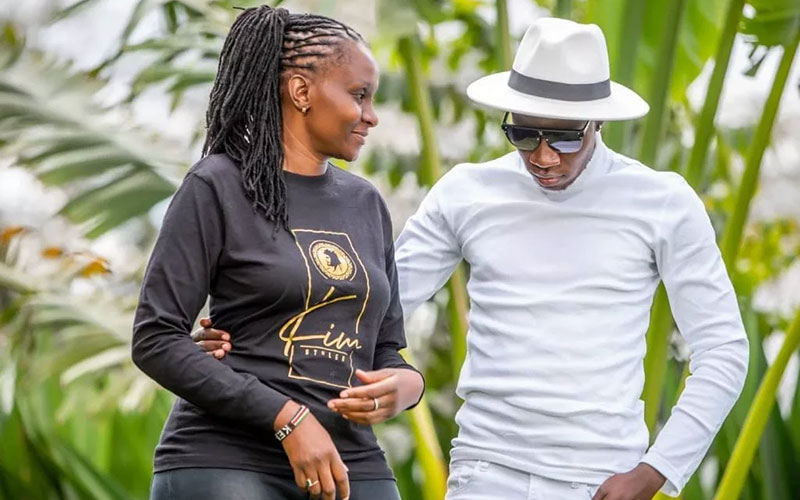 READ ALSO: Guardian Angel on life from the Kenyan streets to the mic
Addressing naysayers that wish for their relationship to end, Guardian stated that his union with Esther is here to stay, adding that it is more goal-driven and for that reason, they will they never break up.
"Our love for each other is just not intimate love, we are friends and we work together. The work we do together we cannot leave it, we have to push it to where it is supposed to be. So if they are waiting for us to break up then I'm sorry, we are not breaking up," he affirmed.
Asked why he chose Esther for a companion, the singer responded said "it is very hard to explain. In this life, everyone was created with a purpose and you see there a point in your life you can't really reach that purpose on your own, you need people to help you.  Often at times, we find that the people who are attracted to us or the people we are attracted to cannot buy into your vision so it becomes difficult trying to relate."