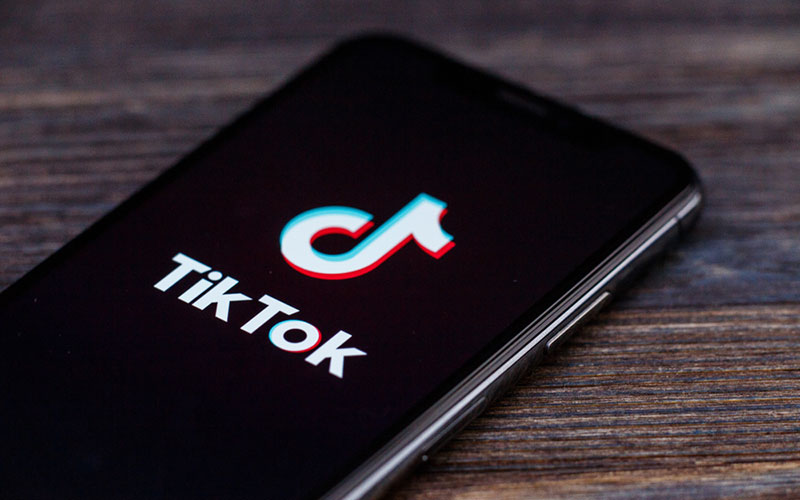 If you scroll down your Facebook, Twitter or Instagram feeds, chances are high that you are likely to come across a TikTok video. 15-second clips of people lip-syncing and participating in trends have become a staple on social networking sites. The ease in sharing these clips, even on other sites, means that the brand continues to have visibility across platforms, growing and causing a stir among the youth and the business-minded alike. A 2019 Adobe study conducted on 4,000 social media users found that nearly three-quarters (73%) of Generation Z adults (ages 18-23 years old) actively use Instagram, followed by Snapchat (63%) and YouTube (62%). Facebook does, however, remain the most used platform for Millennials (74%), Gen X (68%) and Boomers (61%).
While TikTok remains relatively new to many, its rapid growth is hard to ignore. The social networking site has over 800 million active users and 2 billion downloads of the application.
However, not all is smooth sailing for the fast-rising networking site. Since its inception, questions have arisen in multiple countries regarding data security, with the app being accused of being a ploy by the Chinese government to collect personal data for malicious intent. Most notably, United States President Donald Trump pushed for the ban on the app but they settled on selling their US stake to a new, US-based company.
READ ALSO: Facebook launches TikTok-like product inside Instagram
Now, the Kenyan Senate has begun to ask questions about the application's access to users' data and digital security as a whole. Speaking earlier this week on the floor of the house, Nominated Senator Falhad Dikow said that the application potentially exposes users to hackers as well as promoting an unethical culture among Kenyan youth.
"There have been serious allegations against the application on the issue of data privacy. The application gathers information on the user's country location, internet address and type of device used. It will also ascertain the user's exact location, other networking sites and details such as age and phone number. All this information is geared towards creating a profile of the user and not targeting advertisement as users presume," said Mr Dikow.
According to the senator, the application has created a culture of violence, hate speech, bullying and exchange of sexually explicit content which, in some cases, are part of the trending topics. Mr Dikow emphasized the need for the government to set up a legal framework that will ensure safe usage of such applications and safeguard Kenyans' data. Nominated Senator Isaac Mwaura said that the Chinese application must be looked into, especially how the data collected is used.
READ ALSO: Donald Trump to block TikTok and Wechat downloads in US
"While it is important to look into these issues and protect Kenyan's data, let us not get involved in the ongoing economic competition between the United States and China. Let all applications be looked into- Twitter, Facebook and Instagram, with no exception" said Mwaura.
According to Forbes, TikTok's fast rise continues to be fuelled by the heavy usage of the application by Generation Z.
"Generation Z is one of the most diverse generations yet, with high levels of education, digital nativism, social and cultural awareness and a high propensity to be more expressive. Just as millennials fuelled the rise of earlier social media platforms, like Facebook and Instagram, Generation Z is fuelling the rise of TikTok, and understanding the relationship between people and platforms is very telling of what to expect of this rising generation," says Forbes.
The Chinese app is hard to ignore as it took Kenya by a storm and gave rise to TikTok stars, influencers and news trends among the youth. A 2018 merger saw music-focused app Musical.ly join with ByteDance, a Chinese internet technology giant, creating the application.