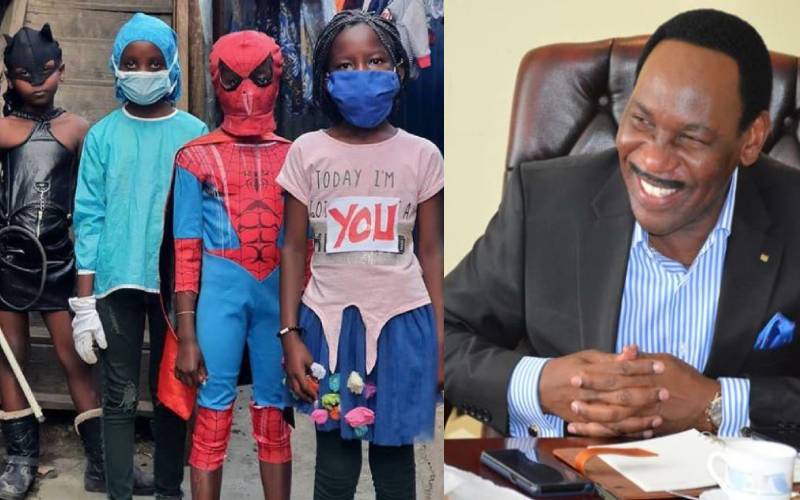 The Kenya Film Classification Board (KFCB) boss, Dr. Ezekiel Mutua, has vowed to gift talented Huruma Town Kids with filming equipment after being wowed by their unique acting talent. The visibly excited Mutua took to his Twitter page to commend the group for their artistry, promising to help them grow their talent by gifting them wiith new filming gear.
"Just watched this beautiful piece by @NginaKirori on @ntvkenya and would like to buy them the equipment they are looking for in support of their talents. It's so gratifying to see young kids having so much fun in art. This is the real meaning of Sinema Mashinani. I love it!" he wrote.
A section of netizens was pleased by Dr. Mutua's initiative and thanked him for nurturing young talent. However, this is not the first time the Huruma Town Kids has caught the attention of social media users, especially celebrities. Not too long ago, the child's group recreated Kenya's boy band Sauti Sol's album cover, 'Midnight Train.' The result was so perfect that Sauti Sol visited the group in Huruma to commend them for their work well done.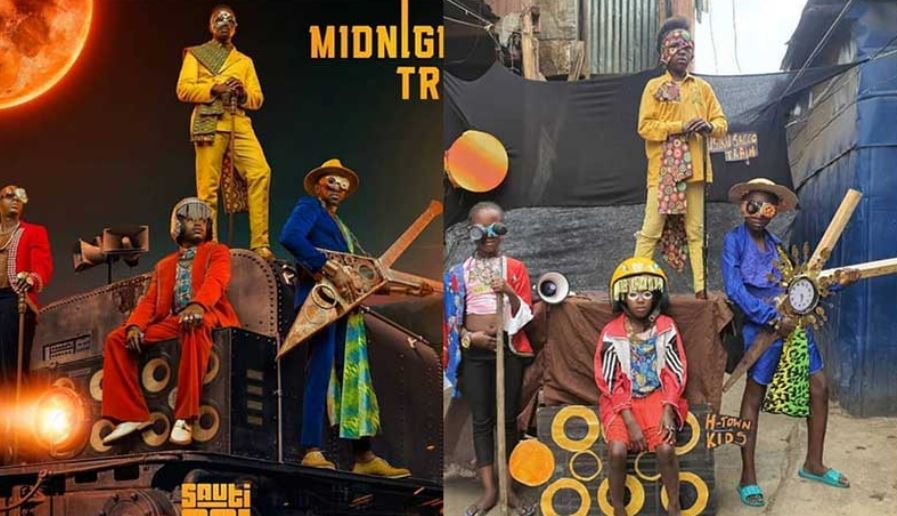 Also impressed by their work was Kenyan singer Tanasha Donna after they nailed her #sawachallenge by recreating the whole music video.
"Wait a minute! They re-did the whole video! Damn my people really ride for me. Super creative. Why do I feel like they have to win this one? @Hurumatown80 you have made my day," she wrote.
ALSO READ: Huruma's talented children recreating celebrity photos
Huruma Town Kids
In a previous interview, 13-years-old Joseph Mulwa, the group's founder, revealed that the Huruma Town Kids started as a game, where they would meet as friends to showcase their talent and imitate celebrities. Before they knew it, the group started getting recognition. 
"Huruma Town kids have so much talent. We have dancers, rappers, and even singers. I was among the first people in the group; actually, I'm the one that's started it. This is where I call home and share my talent with my friends. This is how I keep myself busy, and I will not give up because I know an idle mind is the devils workshop.
"Also my mother is unwell with high blood pressure, so I opted to engage in such recreational activities so that I don't give her stress and pray that my talent will one day help her and also help other people out there," said Joseph.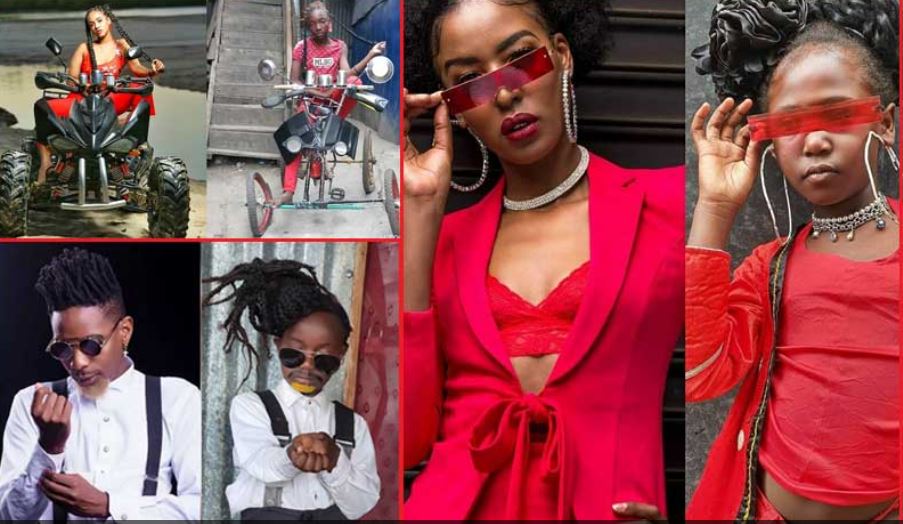 Rose Mwaura, the group's manager, stated that their journey has not been easy but is grateful for the kid's patience and willingness to teach each other as they grow. "We meet, and everyone showcases their talent. If you don't know how to do something, someone else that is good at it helps out. That's how we grow because we don't have a choreographer. We get most of our acts from YouTube. I shoot and edit all of their work, but they sometimes come up with the idea of things to shoot. They could see an advert on TV that they like and suggest we do it and we recreate it," said Rose.
Joseph, on the other hand, thanks Rose for molding them into who they are today.   "Auntie Rose, our manager, is the one that has gotten us where we are today. Honestly, without her, I don't know where we would be today. She helped me take part in Talanta Mtaani and managed to reach the semifinals," he added.