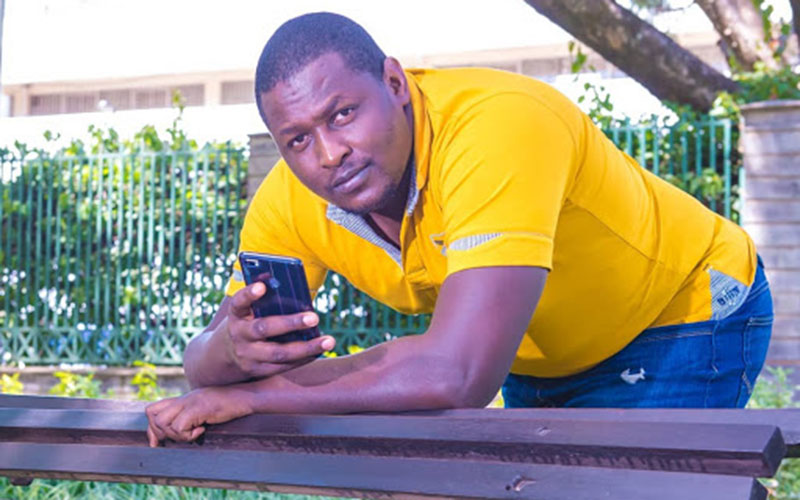 Popular comedian Lawrence Macharia alias Terrence Creative warmed the hearts of many Kenyans after sharing a sweet birthday message to his daughter on Instagram. The comedian sent her a special prayer asking God to give her nothing but the best that life has to offer.
"To my dear beautiful, genius, blessed daughter, as you turn another year old, may God continue blessing you and covering you under His shadow. I wish you nothing but more grace, wisdom, health and wealth. May you grow to lead and have a Midas touch, may everything you touch blossom and prosper. May you grow to be a role model to your sisters, I miss you and love you so much more than you can ever imagine, God bless you, sinakupenda aki."
READ ALSO: Seven celebrities who made it without parents
Terrence, who has two other daughters with ex-wife Eunice Waneta said that he's in good terms with his ex. He also clarified on the issue of co-parenting saying "I believe there is nothing like co-parenting. They are okay and I love them but for now, I don't want to talk more about them."
Last year Terence to cheating on his wife Milly Chebby following rumours on social saying "Yes I did (cheats), through it I've learnt my lesson, Milly and I will talk about it someday. The devil comes in many ways, God forbid! I swear I will never repeat it again."
READ ALSO: Terence Creative sheds light on 2019 affair, how it rocked his marriage
Terence further revealed that his wife forgave him and was willing to work things out and grow their relationship.
"Let me say something maybe I've not said; I really love my wife because she stood by me through whatever I've been through. If it was someone else, I would have not told about messing up and questioned what to do because we're in a union. Marriage is not about perfection but progress. It's all about support, and I thank her."