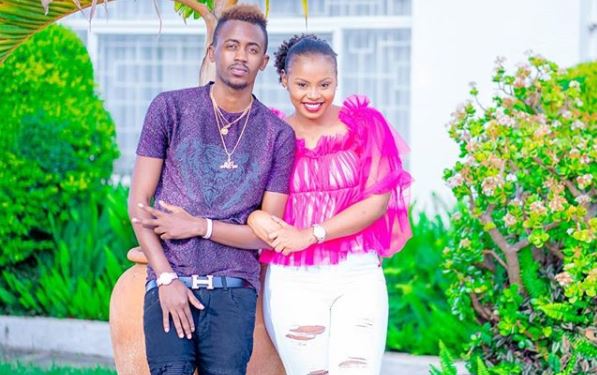 Former Gospel singer Weezdom and his girlfriend Staicey Mummoh, popularly known as Mylee Staicey have been giving social media users sleepless nights with their intense online chemistry. The couple who frequently posts pictures of each other on their respective social media pages accompanied by sweet captions are not shy when it comes to letting the world know the love they have for each other.
However, a section of online users feels that Weezdom and Staicey's relationship will be short-lived, with some predicting a possible split. Taking to social media, Staicey responded to the trolls wishing doom on her relationship, asserting that her union with Weezdom will end in marriage and not in tears as they hoped.
"To those people saying it will end in premium tears, it will end in ruracio, marriage, and healthy kids. Tears will come from you after missing a plate of food at my wedding," she wrote.
How they met
Many were surprised after Weezdom revealed how he met his girlfriend. Weezdom explained that he met Staicey while trying to reconcile her and her then-boyfriend after an argument. Sleek move! "This is how I meet my better half. She had argued with her boyfriend and wanted me to mediate. That's how I got my wife," he said.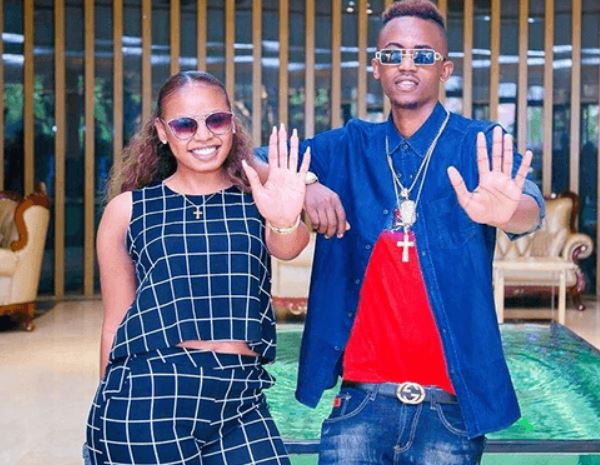 ALSO READ: Gospel's new kid Weezdom fights off pregnancy claims
Things seem to be going well in the relationship with Weezdom, hinting at marriage, and wanting to start a family with Staicey. "Thank you God so much for this woman @_mylee_staicey. 2years Down the line soon! (Ring emoji's) I'm filled with so much joy to have met my perfect match? @mylee_staicey. Mr and Mrs Weezdom!" he wrote.
News of Weezdom's new girlfriend took social media by a storm with his music counterpart Willy Paul trying hard to come to terms with the fact that he had found someone to settle down with. "Aki God can change watu… kama hii mkoraa imeoa nani kama Mungu hakuna @Weezdom" reacted Willy Paul.
Weezdom countered Pozzee's comment saying "@WillyPaul Nimekufungulia jam oa pia wewe sasa Pozzee."
Nicah
Before Staicey, Weezdom admitted to being in a short term relationship with gospel singer Nicah the Queen. Opening up during a previous interview with Chatspot, Weezdom explained that he and Nicah were an item. While dating, they decided to keep their relationship on the low because of the respect he has for Dr. Ofweneke, Nicah's ex.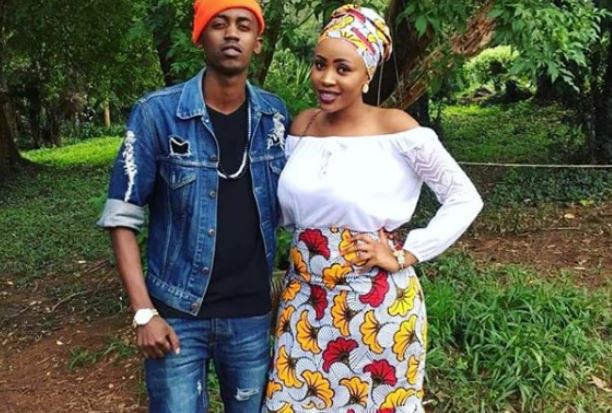 ALSO READ: Dr Ofweneke speaks after ex Nicah the Queen flaunts new man
"If I have ever been with her? Yes, I have been with her but considering I never said anything during that time means I respect her and the person she was previously with. I really respect Dr Ofweneke, he is my big brother, and he has really supported me. Even when I was with Nicah, I didn't want to show myself off and let the whole world know that we were together."
Weezdom addressed their alleged bedroom pictures leaked on the internet, stating that he had no idea what went on and refrained from commenting on the matter.
"I cannot comment on photos that I have not even seen, send them to me, and I will respond," he said.