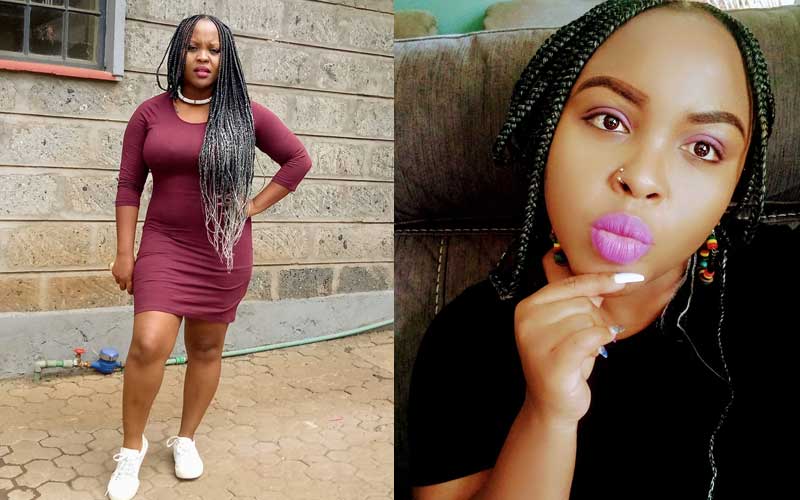 Former Machachari actress Sharon Mutuku alias Sofia has spoken on a condition that almost led to the amputation of her last born daughter's finger. Sofia revealed that her daughter, Zamora Wangui Muhia aka Zamie fought severe bronchitis.
"You fought severe bronchitis at three weeks old and survived a finger amputation, look at you now my love. My beautiful second born Zamora Wangui Muhia. I'm a mother to two amazing girls that I love So much!" she wrote.
It is safe to say that Sofia's firstborn daughter Ivanna took after her mother when it comes to acting as she too has been featured in the now-defunct Machachari show as Pendo. During Ivanna's first birthday celebration, Sofia said she was scared to death over what could happen in the delivery room. After 22 hours in labour Sofia, was wheeled into the theatre where she underwent a C-section.
READ ALSO: Sofia reveals agonizing 22-hour labour
"I remember when I walked In the hospital so scared because of the stories I was told of labour wacha tu, but I kept telling God to be with me. I thank my hubby who never left my side. Spent the night with me, rubbed my back, I had so much love and support. 22hours of labour and later an emergency C-section, and it was not easy. The happiest day of my life is when I first held her in my arms. I remember telling her that I will always love her and protect her. She became part of me, my life, and my anchor. The joy she gives me when she calls me 'mama' is so much," she wrote.
All grown now, Ivanna turned six years old in August and her mother could not keep calm.
READ ALSO: Sofia's marriage on the rocks?
"Happy birthday my love! What happened to time, just the other day I held you for the first time, now you are six, help me wish my baby Ivanna a happy birthday," wrote Sofia.
Sofia and her husband are said to have gone through a rough patch in their marriage a few years ago after she was caught sliding into a stranger's DM seeking companionship. Luckily, they were able to reconcile and put the past behind them.