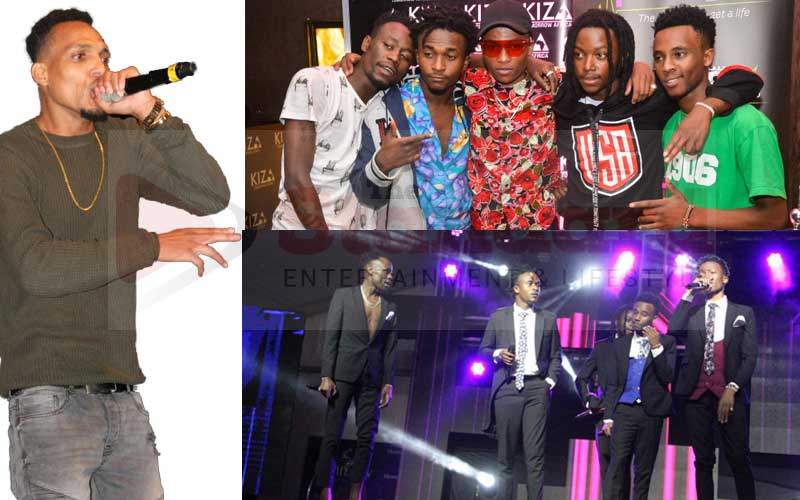 For the last few hours, there has been a back and forth between Gengetone musicians Sailors and dancehall artist KRG the don. Their beef, however, isn't something that cooked up recently as it started back when they record a song together titled Nyandus. KRG Don later decried that it was difficult working with Sailors and that he would rather have worked with Boondocks Gang.
In their recent hit dubbed, Chepukati Sailor's Lexxy Yung throws shade at KRG saying "KRG uliskia wapi dinga, tunadai ship ama mzinga."
READ ALSO: KRG the Don unleashes sleek Mercedes Benz 3 AMG CM63
In response to Sailors, the Whine hitmaker told them off, warning them to respect his name saying, "Eti Sailors have mentioned me in their song? Am not on their level. I told you to work hard and make money so you could stop disturbing people.
"Wait till you see my quality music video, unlike yours shot in front of a white screen; you don't even have drinks. In the video you say that you want a ship, what will you do with it yet you live in a dusty area? Stop arguing with us because you will not win. What is Gengetone? It's finished! By the time the coronavirus pandemic is eradicated, Gengetone will be non-existent."