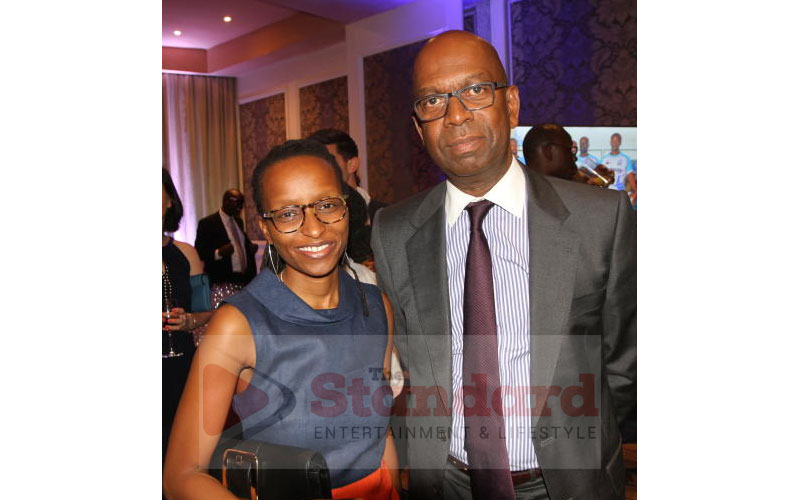 Wambui Collymore, the widow of late Safaricom CEO Bob Collymore, has urged the media to focus on aspects of her life that inform, educate and empower Kenyans. Taking to social media platforms, the mother of two said that she has deliberately turned down various media engagements because she does not consider her personal life newsworthy. This was a reponse to the media coverage on her late husband's will. 
"Since 2016 when my name first appeared in the press concerning my private life, I have done some interviews and turned down a lot more than I have accepted. Often my interviews are focused on the work I do in the hope that it educates and empowers others. My argument has always been that my personal life is not newsworthy," she stated.
READ ALSO: Bob Collymore's widow Wambui Kamiru speaks for the first time
She shared links to articles published by various local and foreign media houses under a hashtag "#StoriesIWantToRead" asking reporters to give prominence to such stories instead of her private life. Wambui further asked members of the fourth estate to go back to the kind of reporting which spoke truth to power instead of wasting the audiences.
"Kenyans are capable of radical change. Kenyans are capable of innovation and are of great resilience. The media should not waste us by having us believe that we have nothing of substance that is newsworthy. We also don't have much time to waste. I am not the news…The news is what we are leaving in the dark. Media can determine the future of our country every day, on that front page by casting light into the dark. On just that one page, media can make or break us as a nation. It is time," she stated.
READ ALSO: 'Exposure' is refusing to buy art — Wambui Collymore
Celebrating what would have been their 4th wedding anniversary in April, Wambui thanked Bob for always being in her corner and shared a photo of them cutting their wedding cake writing, "4 years today, you made me, Mrs C. Thank you for always being in my corner, Mr C."
The two got married in April 2016 at an invite-only wedding attended by close friends and family. Collymore succumbed to Acute Myeloid Leukemia in June 2019. On January 13, 2020, she penned down a lovely birthday message to her hubby, reminiscing the good old days when he was still alive. Wambui said she missed being Collymore's personal paparazzi in many of their failed selfies and that she would continue to love him even in death.