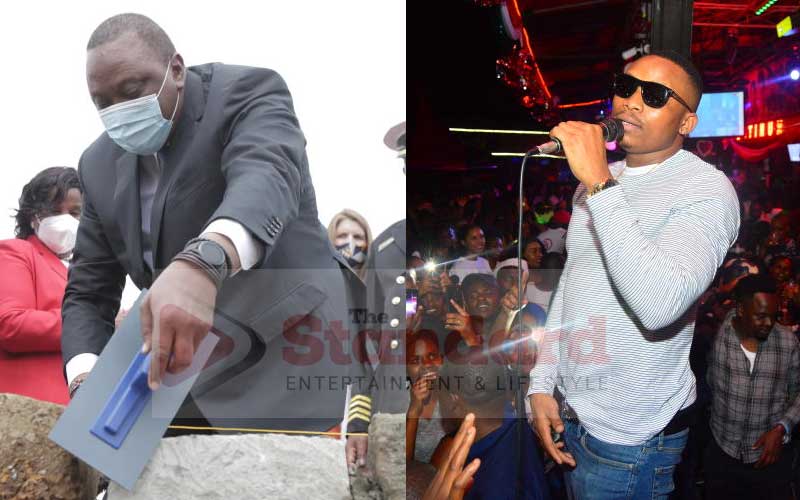 Kenyan RnB singer, Otile Brown has penned a letter to President Uhuru Kenyatta pleading for his intervention in the fight against corruption in the music industry. In a lengthy Instagram post, the Chaguo la Moyo crooner said that unemployment has pushed the youth to try their hand at different crafts to make ends meet, including music.  According to Otile Brown, it is unacceptable that leaders appointed to oversee the smooth running of the music industry and pay artists their dues have turned greedy and pocketed the monies.
"Honorable President @ukenyatta with all due respect, forgive me. I have very few things to say in case this ever reaches you. I am a new generation artist here in Kenya and I go by the name Otile Brown. According to research done we understand that our country Kenya has a lot of challenges, one of them being unemployment. Luckily, some of us have been blessed with talent in music and therefore ended up employing ourselves just so that we can make ends meet. We still pay taxes to the government just like we should without any dispute. However, what surprises us is that we still don't get what we deserve in terms of payment. Our leaders and representatives are stealing from us and taking advantage of us."
READ ALSO: Pay for play- Why musicians are saying 'No, thanks' to Kamp, PRiSK and MCSK
The singer demanded for the individuals behind the loss of the money to be apprehended and the funds recovered.
"My question goes openly to the leaders at MCSK, after determining that indeed there are irregularities when it comes to handling artist's funds, what action is going to be taken? We would like to see the perpetrator locked up and royalties returned to artists if truly we are humane. We also want change in our country. It really hurts honourable president @ukenyatta," he added.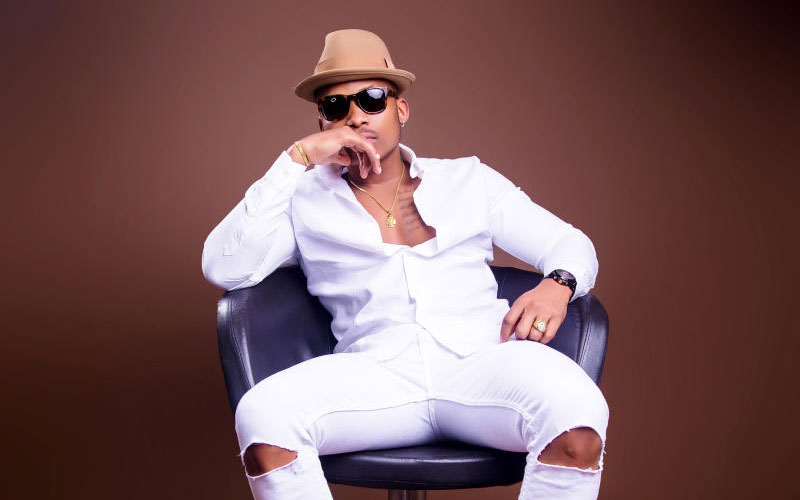 READ ALSO: Musicians demand justice as audit reveals theft of royalties
Lamenting over the government's plan to tax artists via YouTube, Otile Brown pleaded with the relevant authority to pay artists their rightful dues even as they pay taxes.
"It has been announced that from January, the government is going to start taxing us through YouTube, the only outlet we thought we would use to survive after being denied our rights by money-hungry leaders who have time and again taken advantage of without fear.  It has reached a point where our fire is being dimmed and we have been forgotten. Nobody is taking care of us to the point where even the little we have to feed our families is being snatched from us.   I love my country, I pray that God sees us through. Mheshimiwa rais, we're not asking for anything from the government but to be given, what is rightfully ours. Please!" pleaded Otile.
READ ALSO: Will 2020 be the end of musicians' anguish?
The JustInLove CEO's outcry comes a few days after a forensic audit ordered by the Kenya Copyright Board (KECOBO) into Collective Management Organisations (CMOs) on the Performers Rights Society of Kenya (Prisk), Music Copyright Society of Kenya (MCSK) and the Kenya Association of Music Producers (Kamp) unearthed irregularities.
Otile Brown's sentiments echos that of his musical counterpart Willy Paul who demanded an explanation from the CMOs saying, "It's so sad that the government has failed to help the artists! We are being told by these old people, MCSK and the rest, 'We don't work for you!' Some of us came from nothing like me. We demand an explanation, not only that... plus all the money you've stolen ama mtajua hamjui!"