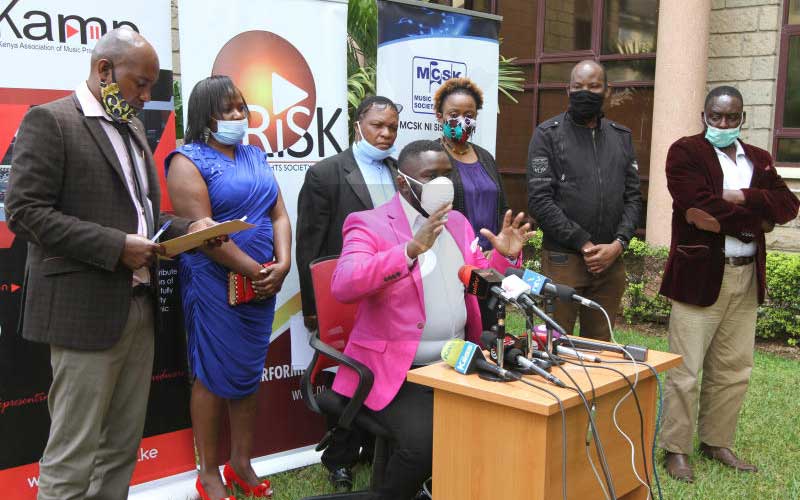 Kenyan musicians are demanding justice after a forensic audit ordered by the Kenya Copyright Board (KECOBO) into Collective Management Organisations (CMOs) raised a red flag.  The audit conducted from 2017 to 2019 on the Performers Rights Society of Kenya (Prisk), Music Copyright Society of Kenya (MCSK) and the Kenya Association of Music Producers (Kamp) unearthed a myriad of underlying issues which explain the measly pay-out to musicians.
READ ALSO: Khaligraph, King Kaka, Vivian decry 'peanuts' paid by MCSK
A statement released by KECOBO Chairman Mr Mutuma Mathiu on September 8 highlighted the rot including diversion of royalties, poor corporate governance and separation of roles, non-existence of critical policy documents and breach of existent policies in human resource and finance.  The CMOs, which are licensed by Kecobo are also suspected of conducting fraudulent transactions, having ghost members and poor record keeping.
READ ALSO: Will 2020 be the end of musicians' anguish?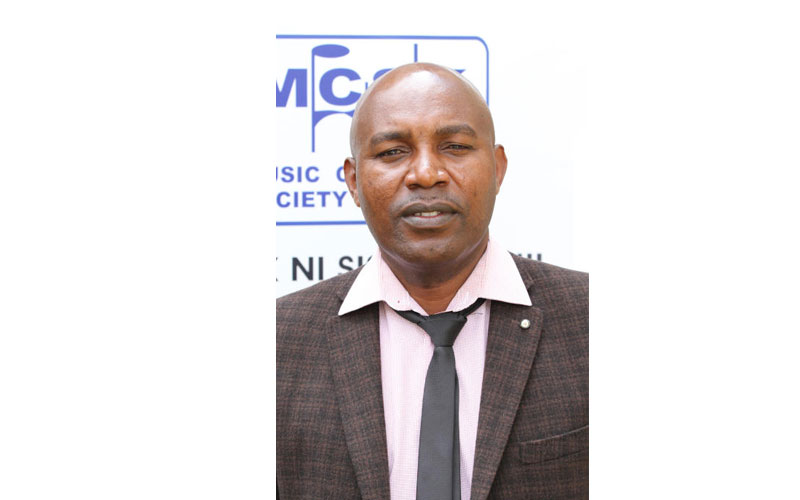 "The non-compliance exposes the three societies to serious risk of misappropriation of funds, civil and criminal liability and loss of income from penalties and sanctions," the statement read.
 "The Kenya Copyright Board is looking at several options in implementation of the results of the audit report- including reference to Criminal Investigation Department, recovery of lost property and further administrative, policy and structural reforms in the CMO sector, once we receive the mandatory response from the CMOs, thus completing the audit report," Mr Mathiu said while KECOBO Executive Director Mr Edwar Sigei demanded for a formal response to the findings within a week.
READ ALSO: Which way forward for Elani, MCSK drama over unpaid royalties?
Action demanded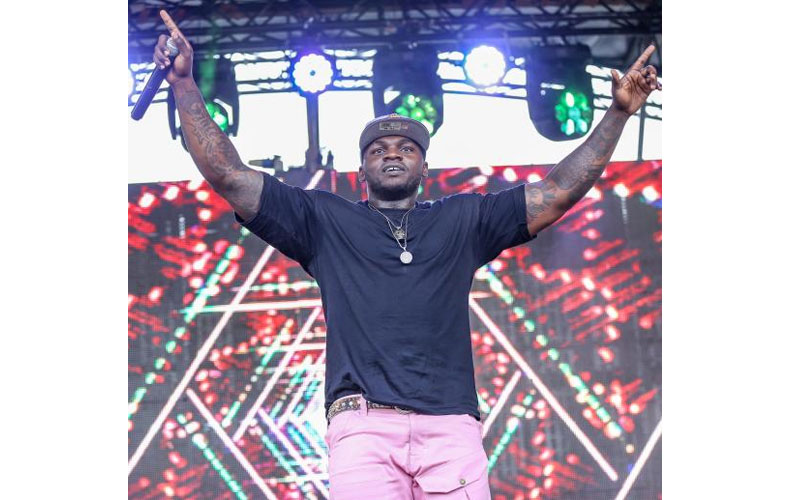 The findings proved musicians' worst fears that royalties were being misappropriated with veteran rapper Nonini writing "Finally this has been a long time coming. We now demand action to be taken after the audit report and persons to be held responsible for any rot that has occurred in the CMOs."
"The audit was unnecessary, we have been saying this from the beginning, the Kenyan entertainment industry keeps on suffering; DJs, artists, event organizers, bouncers, dancers waiters, club owners, restaurants," rapper Khaligraph Jones wrote.
READ ALSO: We will come for our MCSK royalties when we retire- Sauti Sol
Outcry
Following a Sh2, 530 flat-rate royalties pay-out in 2019, the CMOs were bashed by several musicians among them King Kaka, Fena Gitu, Khaligraph, Timmy Tdat and Vivianne.
"First I thought it was just Khaligraph Jones complaining until I got the rude shock. What will Sauti Sol do with this money?" posed King Kaka, alluding to the fact that Sauti Sol is a four-man band yet they got the same amount of cash.
COVID-19 cash
READ ALSO: Pay for play- Why musicians are saying 'No, thanks' to Kamp, PRiSK and MCSK
The audit comes months after the Collective Management Organisations (CMOs) demanded to distribute Sh100 million COVID-19 relief to artists announced President Uhuru Kenyatta. The CMOs protested being left out of the loop by writing letters and calling for a press conference, arguing that it's their duty to collect and distribute monies to their members. However, artists were not buying into the idea, saying that the CMOs' insistence on distributing the money bore a sinister motive.
"First of all, they want to overstep their mandate. Their job is to collect and distribute royalties. It is none of their business to manage artistes, or (purport to) cushion musicians during pandemics like this Covid-19 crisis," said Frasha.