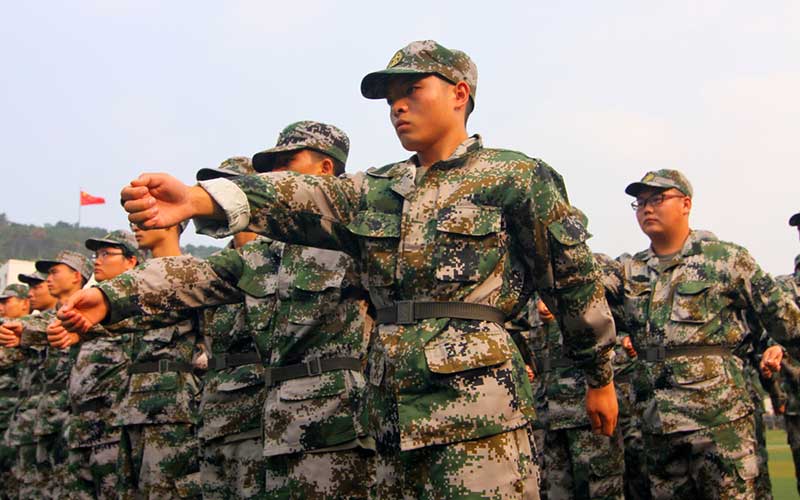 China is considering setting up military bases in four African countries, Kenya included. According to a report by the US Department of Defense, Kenya, Angola, Tanzania and Seychelles were mentioned among a dozen other countries where the emerging superpower wants to set base. The document published last week was widely reported throughout the weekend, with some of the countries where the bases are to be set up denying being in such discussions with China. The report says the People's Republic of China (PRC) is seeking to establish a more robust overseas logistics and basing infrastructure to allow the People's Liberation Army (PLA) to project and sustain military power at greater distances.
READ ALSO: Beijing says residents can go mask-free as China COVID cases hit new lows
"Beyond its current base in Djibouti, the PRC is very likely already considering and planning for additional overseas military logistics facilities to support naval, air, and ground forces," the Pentagon said in its annual "China Military Power" report to Congress.
Foreign policy objectives
It says China has likely considered locations for military facilities in Myanmar, Thailand, Singapore, Indonesia, Pakistan, Sri Lanka, United Arab Emirates, Kenya, Seychelles, Tanzania, Angola and Tajikistan. It added that China and Cambodia had publicly denied having signed an agreement to provide the plan with access to Cambodia's Ream Naval Base. The report also says that Beijing's goal is to leverage its military might to assert itself globally and achieve its foreign policy objectives.
READ ALSO: Chinese man stops CAS Wavinya Ndeti from inspecting project
"DoD's 2000 report assessed that the PLA was slowly and unevenly adapting to the trends in modern warfare," reads the report.
It adds the PRC's strategy includes advancing a comprehensive military modernization program that aims to "basically" complete military modernization by 2035 and transform the PLA into a "world-class" military by the end of 2049.
China already opened the first military base in Djibouti in 2017, in a move that is seen as its efforts to launch its political ambitions overseas. The base is occupied by the Chinese Navy Marines with armoured vehicles and artillery support deployed at the site. The US troops operate from a base in Lamu, where it uses it as a coordination place in the war against terror in Somalia.
Related Topics