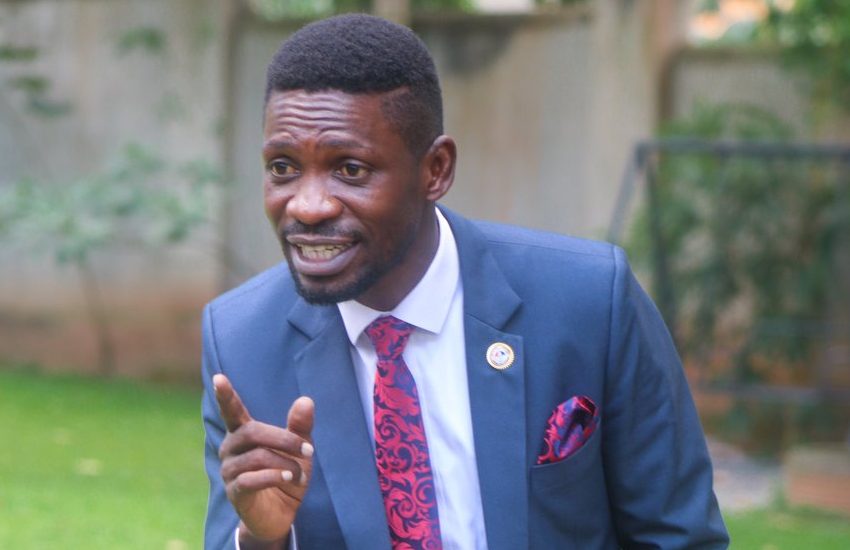 The saga surrounding claims that pop star turned politician and president of the National Unity Platform (NUP) Robert Kyagulanyi alias Bobi Wine doctored his age has deepened. This is after Uganda's Directorate of Public Prosecutions (DPP) in a letter dated September 2 wrote to Buganda Road Court seeking to take over criminal proceedings instituted against the Kyandondo MP.
According to The Observer, the DPP via Buganda Road Court resident state attorney, Janet Kitimbo, is seeking to take over the case in which Bobi Wine is accused of falsely declaring his age to parliament and the passports office.
Read Also: Bobi Wine launches political party ahead of the 2021 general election
"Pursuant to Article 120 (3) (c) of the constitution of the Republic of Uganda 1995 and section 43 (1) (a) of the Magistrates Courts Act Cap 16, the director of public prosecutions is taking over and will continue to conduct the criminal proceedings in this case," read the letter in part.
A move protested by Kampala lawyer Hassan Male Mabirizi who had days earlier successfully petitioned Wakiso Chief Magistrate Court to issue arrest warrants against Bobi Wine on grounds that he lied that he was born on February 12, 1982.
"I have again written back objecting to the same. Am telling them Kyagulanyi gave false information 20 years back when he was getting his first passport, and the government never tried to inquire why there was that false information and has never brought him to book. It was after I investigated and brought the matter to court with my evidence that they are saying they want to take over the case. Of course, I am objecting," he said.
According to Mabirizi, the NUP flagbearer's academic transcripts indicate that he was actually born on February 12, 1980. "I was availed with all documents presented by Bobi Wine to EC in 2017 Kyadondo East by-election and I discovered dishonesty on his side."From the face of his academic papers availed to me by the Electoral Commission (EC), Bobi Wine was dishonest with his age. He was not born in 1982 as he claims because his diploma transcript from Makerere University indicates that he was born on February 12, 1980," said Mabirizi.
Read Also: My utterances were extreme, says Eddy Kenzo in plea to Bobi Wine
Responding to the claims, Bobi Wine admitted that there was a discrepancy in the records, occasioned by a change made by his father to enable him to sit for his Primary Leaving Exams (PLE). He, however, noted that he swore an affidavit in court in March 2000 to correct the anomaly. The MP is expected to appear in court on September 16, 2020.